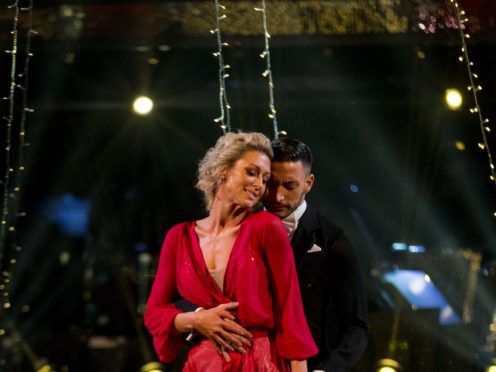 Faye Tozer has said that contestants having previous dance experience is "part of Strictly".
The Steps singer has commented on the perceived unfairness of some celebrities entering the contest with the benefit of a dancing background.
Tozer, who has often been touted as a favourite to win Strictly alongside Giovanni Pernice, admits that her dance experience has helped, and accepts that some other experienced competitors are "knocking people out of the water".
But the singer insisted it is "graft" that pays off on the BBC show, and said she would be heartbroken if she was voted off before the final after her efforts.
She said: "There are some people in this year's competition who are absolutely amazing, knocking people out the water. It's just one of those things, it's just part of Strictly.
I do have dance experience, and I think I can probably pick up routines fairly quickly. I think it's the graft that you put in the rehearsal studio. We all work so hard and do so many hours.
There's always been people with different sorts of abilities, and I guess until you get in the room and do the choreography you don't know how good you're going to be."
Tozer said she tries to avoid following the news surrounding Strictly, and remains in a bubble to steer clear of any added pressure to succeed.
She has noticed a change in the intensity of the competition, and hopes to avoid being voted off before the glamorous final.
Tozer said: "It feels like there's more pressure on. Everyone is upping their game. The choreography getting more technical I think.
"I've had the most incredible journey. It's been the most liberating and challenging experience. I'd be heartbroken to go out this week."