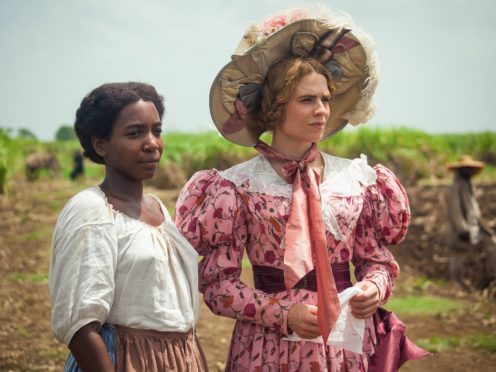 Actress Tamara Lawrance has said attitudes featured in upcoming slave drama The Long Song are "not so far away" from attitudes she faced growing up.
The screen and stage actress plays a slave put to work on a Jamaican plantation, in a drama which features dehumanising violence.
Lawrance has said that these attitudes and stereotypes have filtered down through the generations.
The actress worked alongside a majority black cast for the BBC adaptation of the Andrea Levy novel, and said that not being in the minority on set was "psychologically liberating".
Speaking to Radio Times magazine, she spoke of her experiences of being part of a minority off set.
She said: "Some of these ideas are not so far away from now. Growing up, I met the stereotype that black people are lazy, black girls are loud, black people don't work well together, black fathers are all bad, black people don't feel pain.
"These stereotypes have their ancestry in that time. One of the tactics of slavery was to separate black families, taking children away, breaking down people's self-esteem.
"Of course, we're not still there, we don't need to be angry forever, but these things are painful and they come from that time in world history."
Based on a Booker Prize-shortlisted novel, The Long Song stars Hayley Atwell and Sir Lenny Henry. It begins on December 18.
The full interview with Lawrance is available in Radio Times magazine.