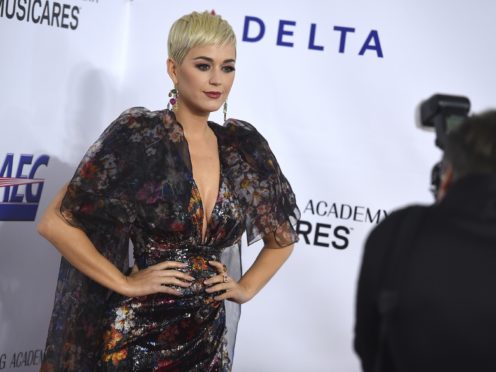 Popstar Katy Perry has come under fire for shoes that are said to resemble "blackface", spurring the star to make a swift public apology.
The two styles of shoe, one heeled and one flat version called the Rue Face slip on loafers and the Ora Face block heel sandal, were on sale in US retailers but have since been removed from websites after a backlash.
The black colour option has been accused of blackface, with many people comparing it with the deeply problematic make-up and exaggerated facial features of the racist trope.
In a joint statement to PEOPLE, Perry and Global Brands Group said: "The Rue and the Ora were part of a collection that was released last summer in nine different colourways (black, blue, gold, graphite, lead, nude, pink, red, silver) and envisioned as a nod to modern art and surrealism.
"I was saddened when it was brought to my attention that it was being compared to painful images reminiscent of blackface. Our intention was never to inflict any pain. We have immediately removed them from
http://katyperrycollections.com.&rdquo
;
This is by no means the first time the fashion industry has been caught up in a blackface scandal. Just last week Gucci had to apologise for a balaclava jumper.
Designer Dapper Dan, who works closely with Gucci, put a statement on Instagram saying: "There is no excuse nor apology that can erase this kind of insult."
He added that the chief executive of Gucci was planning to visit him in Harlem, because "there cannot be inclusivity without accountability".
And last year, a keychain by Prada was seen to resemble blackface – a charge also levelled towards a Moncler coat in 2016.
Both brands apologised and pulled the products after the backlash.
These incidents have spurred famous faces like Spike Lee and TI to call for a boycott of Gucci and Prada.
For Lee, the key is for big brands to have black designers at the top, so they can stop these kinds of things from happening.