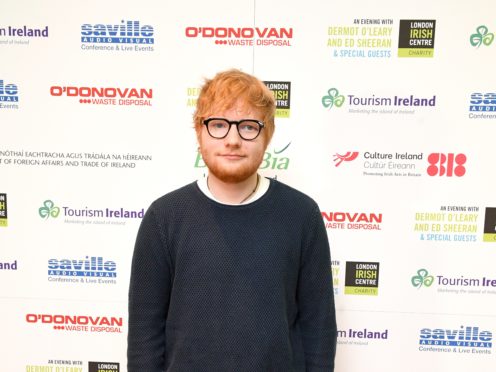 Ed Sheeran has revealed his wife Cherry Seaborn surprised him on tour by hiding inside a large gift box.
The singer shared a video on Instagram showing Seaborn concealing herself in the box wrapped in pink ribbon.
The singer appears at his hotel room door dressed in a bathrobe and is reluctant to open the box at first, asking: "What is it?"
When he finally lifts the lid, party poppers go off and a voice off camera says "Wow, they made a lot of mess didn't they?"
His wife then emerges to give him a hug and a kiss.
Sheeran captioned the video: "When you're hungover and don't realise your gal has mailed herself to Asia."
He performed at the Singapore National Stadium on April 26 and is due to play in Bangkok, Thailand, on Sunday.