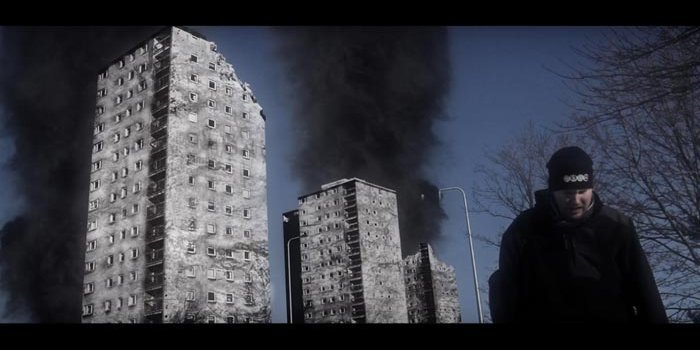 Fife has been transformed into an apocalyptic frozen wasteland for a feature-length film due to hit screens in the summer.
While it may not have the budget of Hollywood blockbusters, Fife-born director Lawrie Brewster reckons White Out may just prove a hit with fans.
The film is based on the premise that Scotland's winter snow never lifts, forcing the country into a crisis where recession, inflation and an unnamed illness coincide to create chaos.
In the midst of all this, John Hanson, played by Dysart's own Jon Finnegan, is forced to leave his family in London and work for the government in Fife.
As the crisis unfolds and society as we know it breaks down, his character makes friends and enemies before ultimately making the decision to find his way home.
Mr Brewster set up production company New Age Film five years ago and now, after numerous short films, several awards and the successful International Dysart Sail In Film Festival, feels it is time to embark on his first feature project.
Inspired by acclaimed documentary Collapse, featuring the dystopian theories of Michael C. Ruppert, Mr Brewster said, "This is a personal story but with epic qualities achieved by the use of visual effects from gangs of vigilantes, to bodies in the snow, to familiar landmarks frozen over."
Writer Sarah Daly said, "Watching the footage, it's obvious that this is going to be a film that really gets under your skin.
"It feels incredibly real from the start so that when the collapse happens, it's all the more affecting."
No date for the film's release has been confirmed, while details of where it will be screened are expected in the coming months.