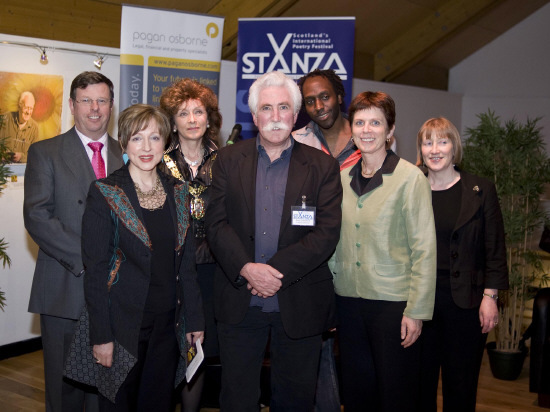 With such a strong Irish contribution to this year's programme, it was only fitting that StAnza 2010 — Scotland's international poetry festival — was launched in St Andrews on St Patrick's Day.
St Andrews University principal and vice-chancellor Dr Louise Richardson — who was born in County Waterford — led the opening ceremony, which was held in the Byre Theatre and began with a celebration of Irish poetry and music.
Dr Richardson was joined by Alistair Morris, chief executive of Pagan Osborne, StAnza's principal sponsor, and festival directors Brian Johnstone and Eleanor Livingstone.
A taste of the treats to come was provided by poets Kei Miller, StAnza's poet in residence, and Anne-Marie Fyfe, with music from Cahal Dallat, also a poet and critic, who has been playing traditional music since his childhood in the Antrim glens.
The Irish line-up, which has received support from Culture Ireland, also features some of the most accomplished Irish poets including Nobel Laureate Seamus Heaney, Dennis O'Driscoll, Moya Cannon, Matthew Sweeney and Colette Bryce.
The festival marks some returns and departures, with Heaney returning to StAnza for the first time since 1999.
It will also be the last for East Neuk poet Mr Johnstone as director.
He is stepping down in May, handing the reins to artistic director Mrs Livingstone.
Dr Richardson said, "I am delighted to participate in launching StAnza, Scotland's international poetry festival, all the more so because it falls on St Patrick's Day and offers an opportunity to celebrate the literary and cultural links between Scotland and Ireland.
"We in St Andrews are proud of the festival and tremendously fortunate to have such a platform upon which we can come together to celebrate poetry in all its glorious diversity."
Mr Morris said, "We are thrilled to be involved with this year's StAnza, even more so considering the scope and the scale of the festival.
"There is a very impressive programme of events which has inspired all of us."
Mrs Livingstone said, "It's great to have such a diverse array of poets and musicians to launch the festival.
"Our line-up this year is so strong and I am looking forward to an amazing five days."
Hopes are high that last year's record attendance of over 10,000 will be topped, with talents such as Dundee's Don Paterson, Ben Okri, Vicki Feaver, Jen Hadfield, Moniza Alvi and Grevel Lindop.
Over 50 participants from the USA, Canada, Austria, Germany, Cuba and Spain will take part in 60 events over five days.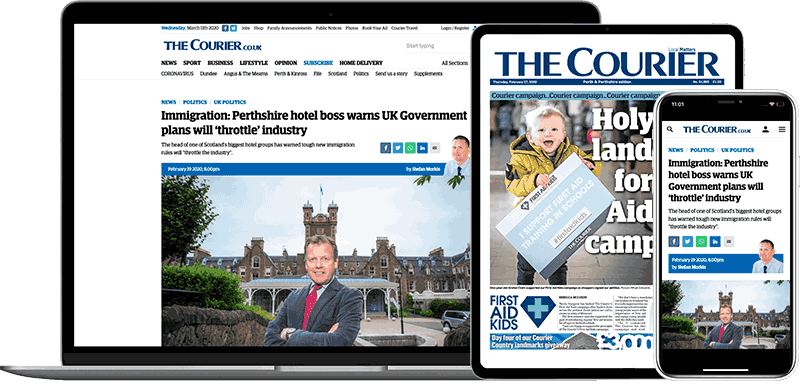 Help support quality local journalism … become a digital subscriber to The Courier
For as little as £5.99 a month you can access all of our content, including Premium articles.
Subscribe