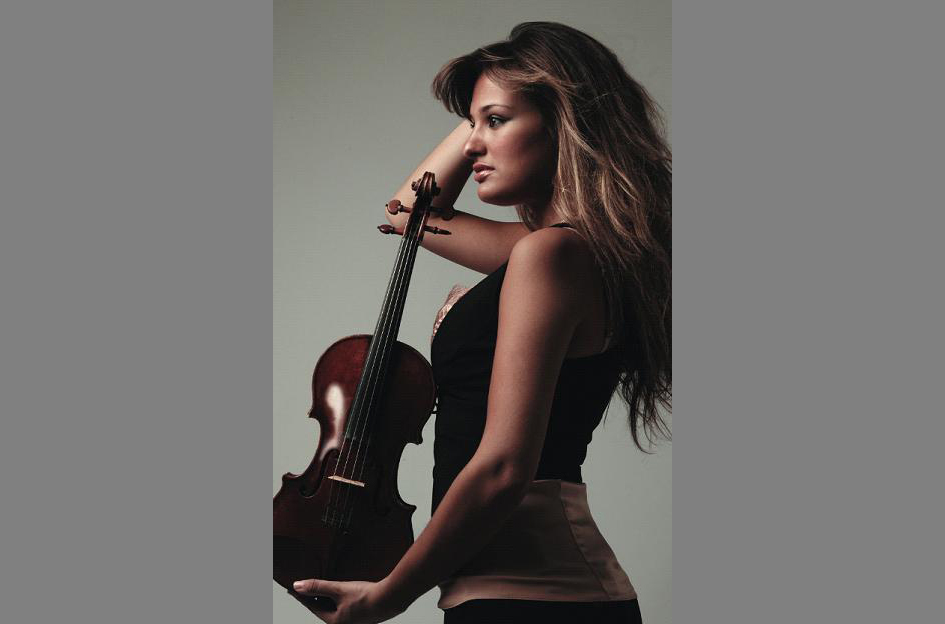 Everyone knows Nicola Benedetti in an orchestral/concerto capacity, but few have seen her as a chamber musician or duettist.
Her concert on Friday in Perth's Concert Hall part of her Fantasie recital tour showed her as a versatile all-rounder, and if you add to that her stunning personality, you have the complete package.
Nicola's fondness for the "showcase" numbers is well known and three particularly virtuosic pieces were performed with more than a liberal sprinkling of flair and brilliance.
Each seemed as technically challenging as the other with Sarasate's Zigeunerweisen leading to a dazzling Tchaikovsky Scherzo before the concert finished with typical Benedetti flamboyance in Ravel's Tzigane, in which the opening five-minute cadenza gives scope for all her dazzling skills and performance heroics.
However, it wasn't all an exhibition of dazzling virtuosity. Benedetti in reflective mood is just as appealing and her Rachmaninov Vocalise was a delight.
This was outshone by her performance of Cesar Frank's A major sonata and, because I'd heard all her exhibition pieces before, this goes down as the highlight of the evening as her interpretation was absolutely spot-on.
Nicola was joined by Leonard Elschenbroich (cello) and Alexei Grynyuk (piano) for three movements from two chamber music works, and in these she seemed almost to take a passive role without diminishing the impact the works conveyed.
The opening two movements from Mendelssohn's D minor trio were excellent, and I could easily have listened to the final two.
Still, there was ample compensation with the Presto from Beethoven's D major trio.
Grynyuk was in great danger of stealing the show. He had displayed marvellous keyboard dexterity as accompanist or in the sonata and chamber music, but he pulled out all the stops with a fantastic solo performance of a Liszt/Horowitz Hungarian Rhapsody.
Of all the pianists I have heard, I don't think I've witnessed such a spectacle of pianistic bravura and it ranked as high as any of the violin virtuosity that Benedetti had displayed.
Elschenbroich showed he was no slouch either with an excellent performance of the last movement of Rachmaninov's cello sonata, as well as playing a pivotal role in the three chamber works.
But the evening wasn't all about Nicola Benedetti the musician, it was also about Benedetti the person, a tireless ambassador for CLIC Sargent children's charity. Her work takes in schools throughout the country, encouraging playing and raising funds.
At every performance during this tour, she invited one school pupil to join her on stage to play a duet.
Fourteen-year-old Louise Patullo was Friday night's lucky lady and she produced a nerve-free and solid performance of Mrs Jamieson's Favourite, a piece picked by Nicola from Ally Bain. Watching Nicola Benedetti is one thing but to play a duet with her in front of a few hundred people is another.
A memorable concert for all, but very, very special for this young pupil from the High School of Dundee.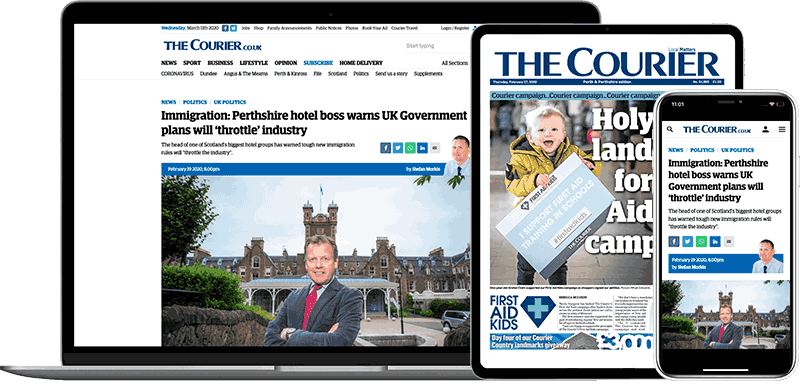 Help support quality local journalism … become a digital subscriber to The Courier
For as little as £5.99 a month you can access all of our content, including Premium articles.
Subscribe