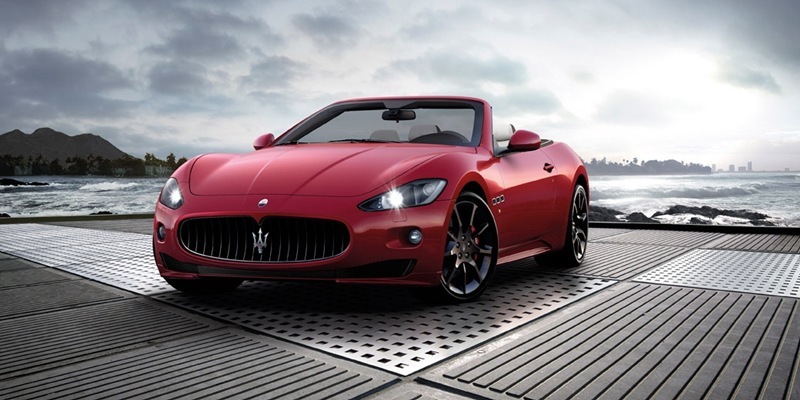 Maserati's stunning drop top, the GranCabrio Sport, goes on sale in October with a price tag to match its looks £102,615.
The 4.7-litre V8 familiar from elsewhere in the Maserati range has been tuned to produce an extra 16bhp, for a total of 450bhp, while making it 6% more fuel-efficient.
Driving the rear wheels via a six-speed automatic gearbox gives the Sport the ability to do 0-62 mph in 5.2 seconds and go on to a top speed of 177mph.
The brakes and suspension have been revised to make the power more manageable.
Designed by the iconic Italian design house Pininfarina, the GrandCabrio Sport is probably the prettiest four-seater convertible supercar on the market.