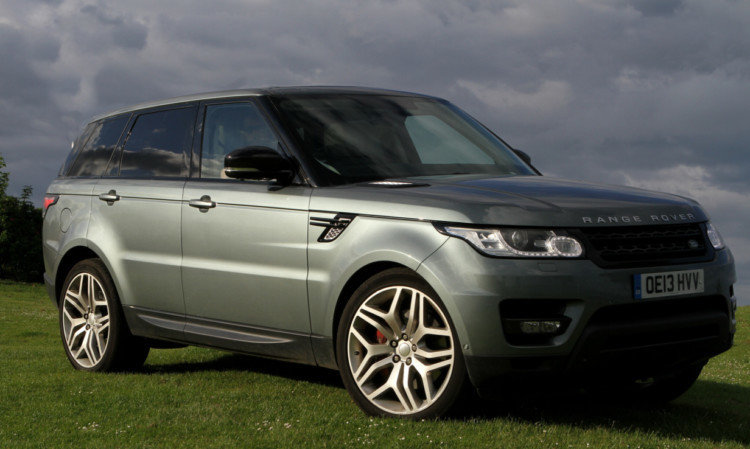 The Range Rover Sport is the shorter, flashier brother to the bigger and altogether more olde-worlde Range Rover.
One's a country gent, the other's a city slicker.
The all new Range Rover Sport launched at the tail end of last year. Although there's a host of technical and technological improvements, the most obvious change is its looks.
Its designers have taken cues from the best-selling Evoque and this is the most radical and futuristic looking Sport there has ever been.
Prices start at £51,500 (compared to more than £70,000 for its bigger brother) and stretch to £81,550 for the supercharged 5.0 V8 Autobiography version.
My steed for the week was also the Autobiography model but with the less bonkers 3.0 litre V6 diesel price tag, £74,995.
It may not have the 510bhp of the supercharged petrol model but with 292 horses pulling away it's no slouch either 0-62mph comes up in 6.8 seconds
Owners of previous generations of Range Rovers and Range Rover Sports will be familiar with fuel economy in the low 20s or even the teens. So it will surprise them to learn that the official fuel economy is 37.7mpg.
Of course, real-world economy is sometimes a different matter, but I took my fully laden Sport (five people plus all their weekend gear) from Dundee to Aberdeen and back, averaging 33mpg over the course of the journey.
This is thanks in part to a weight saving of up to (depending on which model) 420kg over the previous version.
The old Range Rover Sport handled surprisingly well for such a tall and heavy car. This one is better. Much better. It has huge amount of grip and body roll is the bare minimum.
Porsche's Cayenne still just has it pipped when it comes to handling but it's a close run thing and the Range Rover beats the Porsche in many other respects.
All models come with full leather seats, automatic headlights and wipers, power tailgate, sat nav, stop-start, and Land Rover's Terrain Response off-road system.
This allows you to tailor the car for various terrain including sand, snow, and mud. While 99% of Sports will spend 99% of their lives firmly on-road, rest assured it is one of the most capable mud-pluggers this side of a tank.
Although there's less room inside than in its bigger brother, five adults can sit in comfort and the boot is an enormous 784 litres.
All of the switchgear and the touchscreen panel are of the utmost quality and the interior feels more special than that of a BMW X5 or Audi Q7.
Previous versions of this car have not enjoyed the best reliability records but the latest Freelander, Discovery and Range Rover models have made big strides forward, and there's no reason to doubt the Sport will also prove much more enduring than its predecessors.
The Range Rover Sport is big, powerful, handsome, luxurious and surprisingly fast and agile.
It's expensive to buy and despite big improvements in efficiency expensive to own and run.
But it's also one of the best cars money can buy.
Price: £74,995
0-62mph: 6.8 seconds
Top speed: 130mph
Fuel economy: 37.7mpg
CO2 emissions: 199g/km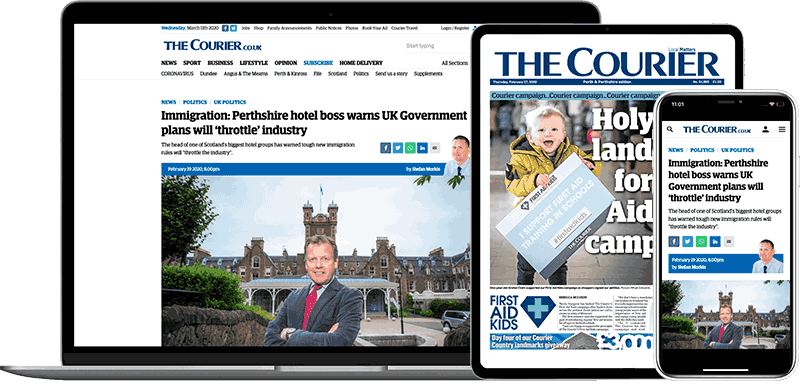 Help support quality local journalism … become a digital subscriber to The Courier
For as little as £5.99 a month you can access all of our content, including Premium articles.
Subscribe