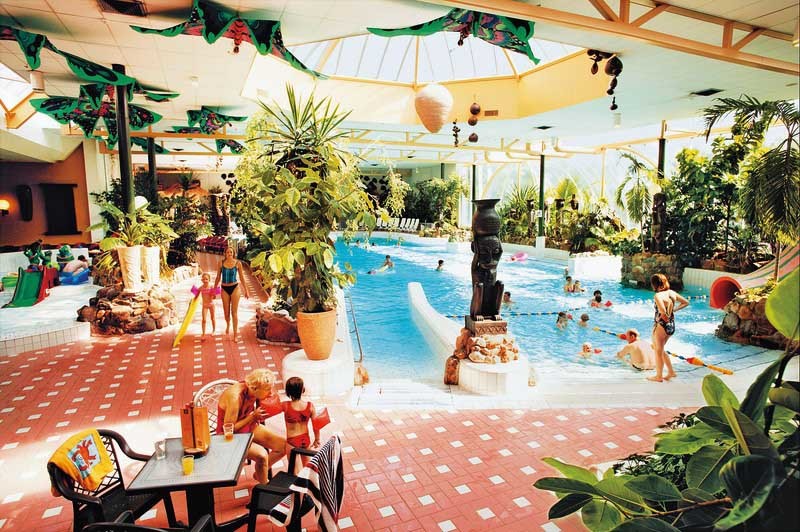 If you are considering venturing outside the UK for your next family holiday, the picturesque Sunparks Limburgse Peel resort in The Netherlands could be just what you're looking for. Charlene Wilson spent a week there finding out exactly what the area had to offer.
Our journey began at the DFDS Seaways port of North Shields, where we boarded the MS Princess of Norway cruise ship for our overnight trip to Holland. The ship can accommodate over 1350 people, and features a wide range of restaurants, bars, cinema and onboard entertainment which didn't disappoint.
We particularly enjoyed the 7 Seas restaurant which boasts an all-you-can-eat Scandinavian-style buffet offering a huge selection of fresh fish, meat and vegetarian dishes as well as a large variety of cheeses and desserts.
With satisfied stomachs we retired to our executive cabin which, although small, was well equipped and comfortable and, after a reasonable night's sleep, we awoke in the pretty port of Ijmuiden, near Amsterdam.
Having only visited The Netherlands' cosmopolitan capital before, my geographical knowledge of the rest of the country wasn't great and, as this was a driving holiday, I envisaged a few problems finding our bearings. But I needn't have worried. The well maintained Dutch road system makes it incredibly easy to get around.
The drive to Amerika was a pleasant and scenic one and we arrived at Sunparks Limburgse Peel in just over two hours.SereneSet in a very remote southern location, the resort is surrounded by forests of the De Groote Peel National Park and, with our trip taking place out of season, the park seemed especially serene.
As a result, checking in was quick and easy and we were given keys to our "Exclusive Villa" which turned out to be a small, old lodge, betraying its grand title.
That said, our accommodation had all the basics we needed to enjoy our stay and was set in stunning woodland with lots of wildlife to keep us occupied. Every morning we awoke to find a family of tame red squirrels on our patio who were more than happy to come inside and be hand-fed. Other fauna in our immediate vicinity included woodpeckers, ducks and a variety of butterflies.
We also enjoyed spending time in the nearby De Groot Peel National Park which, covering an area of 1400 hectares, is widely renowned for its diversity of birds. Ninety-five different species breed here, while more than 250 species have been spotted in the park over the last 100 years. The dry and wet heaths and peat wells are also important habitats for dragonflies and butterflies.
The park has a new visitor centre, built according to the highest ecological standards, as well as a bird watching hut and is expertly managed by the National Forest Service.
Sunparks Limburgse Peel itself has all the amenities you would expect from any good holiday park, with go-kart and bike hire, children's clubs, four good size restaurants, food, fashion and souvenir shops, a sports centre and a large swimming pool with indoor and outdoor areas, water slides, a wave machine and a whirlpool.Turkish bathThe park also boasts a special Thermae spa area with a sauna and Turkish bath but due to its "No Clothing Allowed" rule we gave it a miss!
Anyone spending time in southern Netherlands should make time to visit the Roman city of Venlo as well as pretty Roermond, another very historic place with its own designated conservation area.
Those seeking some retail therapy should head to nearby Eindhoven which has an abundance of international chains, Dutch High Street favourite shops and smaller boutiques.
The university city also has various interesting architectural attractions. The smaller market city of Helmond is worth a visit too, if only for its curious cube-shaped houses (otherwise known as Kubuswoningen), designed by eccentric Dutch structuralist architect Piet Blom in the mid-1970s.
Getting around in The Netherlands could not be easier, thanks to an extremely efficient and comfortable train system which we made good use of.
All in all, our trip definitely ticked many boxes and Sunparks Lumburgse Peel provided a good base from which to experience all that the area had to offer.
All that's left to say is that if you do decide to explore this part of The Netherlands remember to pack a translation book as English is not as widely understood here as in other parts of the country.
Charlene Wilson travelled from Newcastle to The Netherlands with DFDS Seaways. For further informations on this route and similar crossings from the UK to Europe log on to: www.dfdsseaways.co.uk. Information on Sunparks holiday resorts in The Netherlands is at www.sunparks.be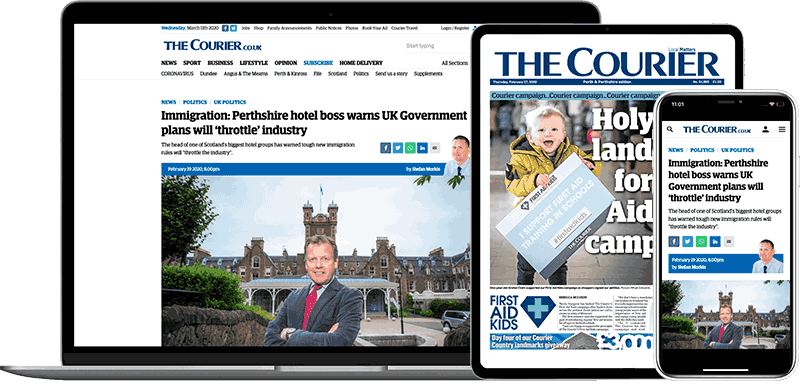 Help support quality local journalism … become a digital subscriber to The Courier
For as little as £5.99 a month you can access all of our content, including Premium articles.
Subscribe