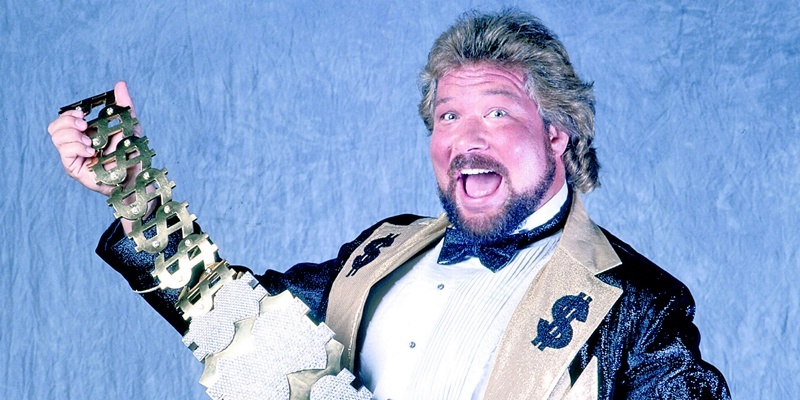 Wrestling fans are grappling with the revelation that superstar Ted DiBiase, The Million Dollar Man, has bought Scottish Wrestling Entertainment.
The fans' favourite had previously confirmed via YouTube that he wanted to take over the organisation, which brings bouts to venues across the country, and is to make a return to Dundee this summer.
SWE spokesman David Low, who also competes as Braveheart, said the American coming in could only be a positive step for the growth of the brand
He added, "Having bought the company, this year Ted DiBiase will also be bringing over legendary wrestler Tatanka and one other superstar that is yet to be named.
"We can only imagine who that will be but I have been told it is somebody well known to fans, who has history with the Million Dollar Man.
"This is the first time any World Wrestling Entertainment (WWE) legend has taken over any organisation in the UK.
"The SWE is the only outfit bringing the classic wrestlers from the 1980s and 1990s over to Scotland and it can only be a good thing for the sport to have such high profile backing."
DiBiase appeared in Perth in 2009 and in Dundee last year, as part of the annual Hell for Lycra series, which is now in its eighth year.
In August the showdown will return to Tayside, where a packed crowd of nostalgic fans are expected to turn out to see local and international wrestlers go toe to toe.
Inducted into the WWE Hall of Fame last year, the Million Dollar Man is now 57. At the height of his fame in the late 1980s, he held 30 titles and was known for his evil laugh and wads of $100 bills.
His mother, Helen Hild, was a pro wrestler, as was his stepfather Iron Mike DiBiase, who died of a heart attack in the ring.Hell for Lycra VIII will be held at the Bonar Hall, Dundee University, on August 27.