 Dundee's former Lord Provost has slammed controversial plans to promote the Gaelic language.
The scheme would see translations added to road signs as well as consultations over getting Gaelic into the mainstream education system.
The move is part of the Scottish Government's Gaelic Language Act 2005.
Perth and Kinross and Fife councils have begun discussions about similar proposals to Dundee on their website, and Angus Council is set to follow.
However, the topic has caused huge debate, with former Dundee Lord Provost and former education convener Mervyn Rolfe questioning the city council's plans.
He said: "I don't think that spending public money on road signs with Gaelic translations can be considered a good idea.
"Although I do think learning any language is a good idea and should be encouraged, a focus should be put on languages that are used in schools currently rather than introducing new ones.VIDEO: Watch how four people in Dundee got on trying to speak Gaelic"I think there's a lot more sensible ways that they can spend the money, with food banks and courses that could be put on to help create employment."
Mr Rolfe was among a huge number of people who joined the Courier debate online, with a mixed reaction from readers.
Chris Grant commented on our Facebook, agreeing with the councils' plans.
He said: "Like it or not it is part of our cultural heritage and is an asset in many ways."
Peter Leimich also took to Facebook to voice his opinion that Dundee was not the right place to introduce the proposals.
He said: "In the areas that have spoken Gaelic historically, yes. But Dundee, like the rest of the east coast, has never spoken Gaelic."
Another reader Sheila Kelly added: "Maybe they don't need to spend the money on street signs but should improve accessibility to learning the language for adults and it should be on the early learning curriculum for children."
As the plans were revealed, another effort to push the language with the online community was revealed by Historic Scotland and the Royal Commission for the Ancient and Historical Monuments of Scotland.
The two organisations will produce an online thesaurus which contains more than 4,000 terms and is aimed at Gaelic speakers, learners and schools.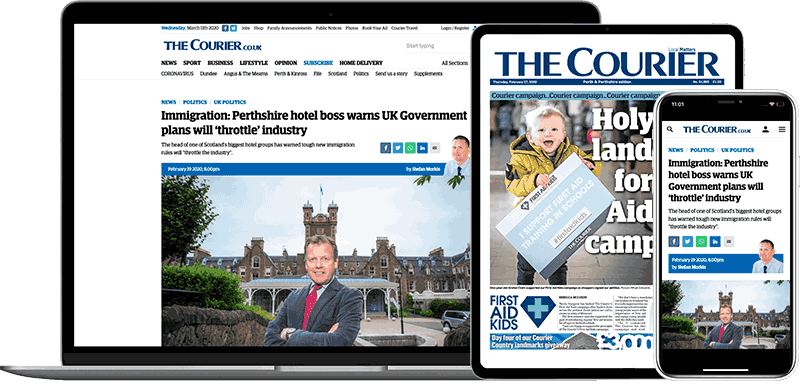 Help support quality local journalism … become a digital subscriber to The Courier
For as little as £5.99 a month you can access all of our content, including Premium articles.
Subscribe