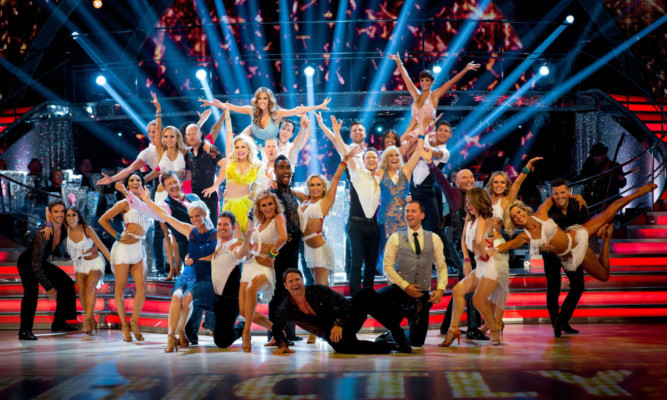 Strictly Come Dancing returned to our screens at the weekend. But does this spectacle of celebrity foxtrots and waltzes get people lacing up their own dance shoes? Jack McKeown with his two left feet finds out more.
Strictly has struck. Again. Last night saw the start of series 12 of the hugely successful BBC show, which teams up celebrities with professional dancers. This is the first series to do without Sir Bruce Forsyth's services as presenter. The 86-year-old entertainer announced his departure this year, although he will continue to present special editions of the show, including the Children in Need and Christmas editions.
Co-presenter Tess Daly took over from Forsyth with Claudia Winkleman being drafted in to complete the team. Judges Len Goodman, Bruno Tonioli, Craig Revel Horwood and Darcey Bussell reprised their familiar roles.
Last night the 15 celebrity contestants made their entry and were paired up with their professional dance partners in a special introductory episode.
Among those taking part are singer Pixie Lott, DJ Scott Mills, Bargain Hunt's Tim Wonnacott, boy band member Simon Webbe and presenter Caroline Flack.
There's a local contestant for Courier readers to root for. Judy Murray will be one of those aiming to be crowned series champion.
She's a lady who knows a lot about hard work and determination. Not only does she have 64 tennis titles to her own name, she has coached scores of regional and national players and, of course, there's her Wimbledon-winning son, Andy.
Whether she'll bring the same laser focus to her dance routines as she does to cheering on her son is a matter that will be resolved as the series unfolds.
The show has been an outstanding success for the BBC, with series finals drawing upwards of 13 million viewers.
Is there a "Strictly effect" on participation in local dance classes? Alan Millar, of Millar's Strictly Dance Studios, which runs classes in Dunfermline, Perth, Stirling and Edinburgh, certainly thinks so.
Alan, 66, himself a former Scottish and British champion, says of the show: "It gives a boost to all of our classes from September to spring. We have a lot of people come along because of it.
"The beauty of the programme is that you see people who can't dance going through a process.
"And people watch it because it's celebrities. In the old days of Come Dancing it was just dancers and it was mainly dancers who watched it, whereas Strictly Come Dancing encourages the general public to think 'I'll have a go'.
"Sometimes people want to learn because they are going on a cruise and dancing forms part of the evening entertainment and they want to enjoy that."
Alan knows the benefits of dancing more than most. He and his wife Norma set something of a record when they became 21-times Scottish Senior Ballroom Champions and three-times British Senior Ballroom Champions.
"It's one of the best cardiovascular exercises there is," says Alan, "And I always tell people it's good because it's something people can do together, as a couple. It's a great social asset as well."
It's not just adults who have got the ballroom bug. "Children too are being inspired," says Alan. "We have around 40 to 50 children between all of our schools who have seen Strictly on the telly on Sunday night and taken a fancy to it.
"The youngest person we teach is three and the oldest is 93, so it's wide-ranging and is for all ages."
Kim Devine, of the Kim Devine School of Dance in Arbroath, says Strictly gets people excited about dancing, although doesn't necessarily bring extra people to her classes.
"Strictly is very popular and it gets people excited and gees them up for a while," she says. "It has a small effect on bringing in new clientele but it's a hugely popular show.
"When it comes to drawing people along to classes, it's all about word of mouth good teachers, good training and happy schools.
"Sometimes Strictly can bring in a few new people, but sometimes it makes no difference.
"I'm a big fan of the show and my ambition is to teach people many of the dance styles you see on Strictly: ballroom, freestyle, Latin and American.
"The aim here is to do workshops and bring in dancers, possibly some from Strictly, to give demonstrations. With a little bit of training, most people can look nice on the dancefloor."
During its dozen seasons the series has had its share of lows as well as highs. The sight of former political journalist John Sergeant dragging his unfortunate partner Kristina Rihanoff across the floor like a caveman returning with his conquest was one of the show's least edifying spectacles.
It also highlighted a deficiency in the show's format. Despite consistently finishing bottom of the judges' scoreboard, a delighted (or morbidly fascinated) public returned him to the competition again and again.
Eventually with no obvious candidate who could stop the Sergeant juggernaut the ungainly yet gallant journalist pulled out, telling the show's presenter winning would be a "joke too far".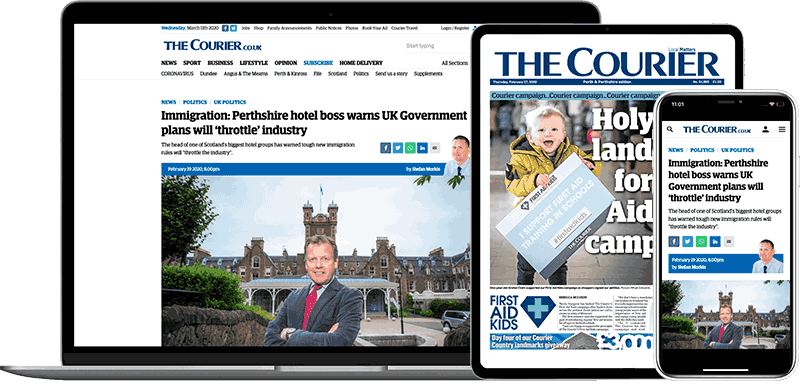 Help support quality local journalism … become a digital subscriber to The Courier
For as little as £5.99 a month you can access all of our content, including Premium articles.
Subscribe