 A legal challenge that could scupper four major windfarms in the firths of Tay and Forth will begin next week.
The judicial review lodged by RSPB Scotland into the Scottish Ministers decision to grant consent for windfarms at Seagreen Alpha, Seagreen Bravo, Neart na Gaoithe and Inch Cape is expected to last up to eight days.
RSPB Scotland said it was "confident that our case is sound" and was hopeful that it would be successful, but declined to comment further.
The case will call at the Court of Session in Edinburgh on Tuesday.
The developments have the potential to power more than 1.4 million homes and their construction would involve investment exceeding £7 billion.
Lindsay Leask of Scottish Renewables said previously that the challenge was "disappointing".
Responding to news of the legal challenge earlier this year, she said: "Every one of these projects has been through an incredibly rigorous, detailed and independent assessment lasting anywhere between one and two years, and it now looks like there will be another lengthy examination of that process in court before they can go ahead.
"This action is now holding up two-thirds of the schemes in development around our coastline."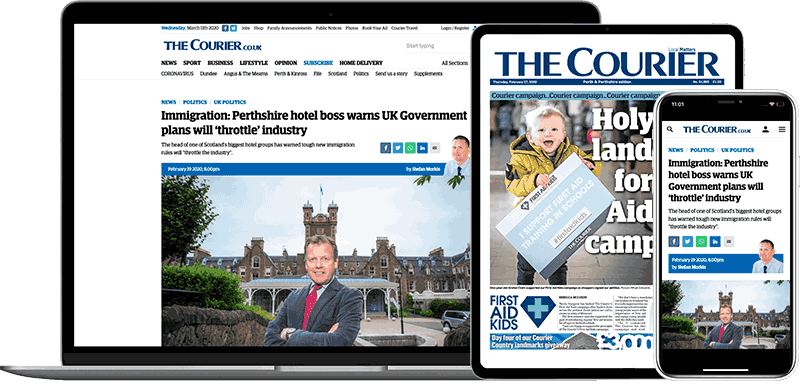 Help support quality local journalism … become a digital subscriber to The Courier
For as little as £5.99 a month you can access all of our content, including Premium articles.
Subscribe