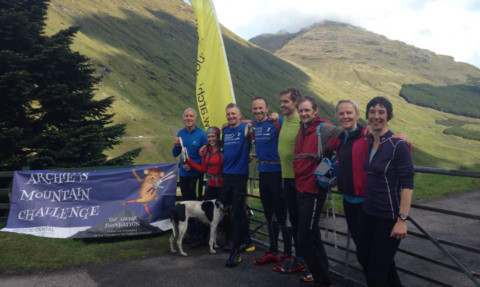 It was an epic challenge that saw athletes scale every Scottish peak higher than 1,000 metres all 130 of them in just two weeks.
The ARCHIE's Mountain Challenge kicked off on May 30, with a ceremonial toe dip in the North Sea near Dingwall and a run up towering Ben Wyvis.
It finished on Sunday with a climb up Beinn Ime, through the Rest and Be Thankful pass, and a toe dip at Arrochar.
The event, the brainchild of Ninewells consultant paediatric anaesthetist Dr Paul Fettes, was a record-breaking attempt to scale every Scottish mountain above 1km in the form of a human-powered relay.
A team of mega-fit athletes, consisting of staff from Ninewells Hospital, their friends and family, dipped in and out of the event, running up peaks and cycling and kayaking between them in a bid to raise vital funds for Tayside Children's Hospital's twin operating theatres.
As each mountain was conquered, the team which carried a relay baton in the form of the ARCHIEs rabbit cuddly toy with a GPS locator on its back unofficially named them ARCHIEs.
While some nights were spent in cottages and youth hostels, the adventurers were mostly roughing it in tents, bothies and camper vans.
"We never knew how long it would take although we did estimate we'd be doing 16-hour days," said Paul.
"There were two mountains An Socach and An Riabhachan that we only got on the third attempt because of heavy snow, severe gales and blizzards."
Once they'd battled snowstorms and sub-zero temperatures, improving weather meant the team faced concerns over sunburn and dehydration.
"There was a big push on Saturday," said Paul.
"We started at 4am and trotted over 14 hills, one of which was Schiehallion, where we passed people doing the fundraising community walk. We finished at Strathfillan at 1.30am and then the runners were up at 3.30am on Sunday to do the final six."
The challenge ended on Sunday with a celebration at Arrochar's Village Inn.
Paul said: "It raised a small amount of money around £17,000 that I know of but the amount of interest it generated for the ARCHIE Foundation was huge."
To donate and for details of the fundraising dinner dance at Dundee's Apex Hotel on September 25, see www.archiesmountainchallenge.co.uk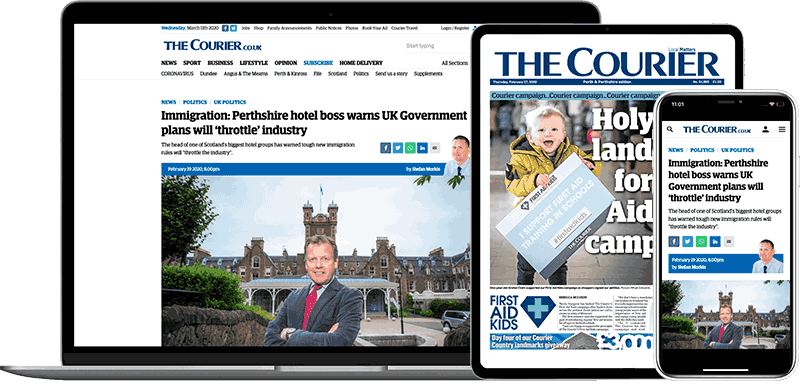 Help support quality local journalism … become a digital subscriber to The Courier
For as little as £5.99 a month you can access all of our content, including Premium articles.
Subscribe