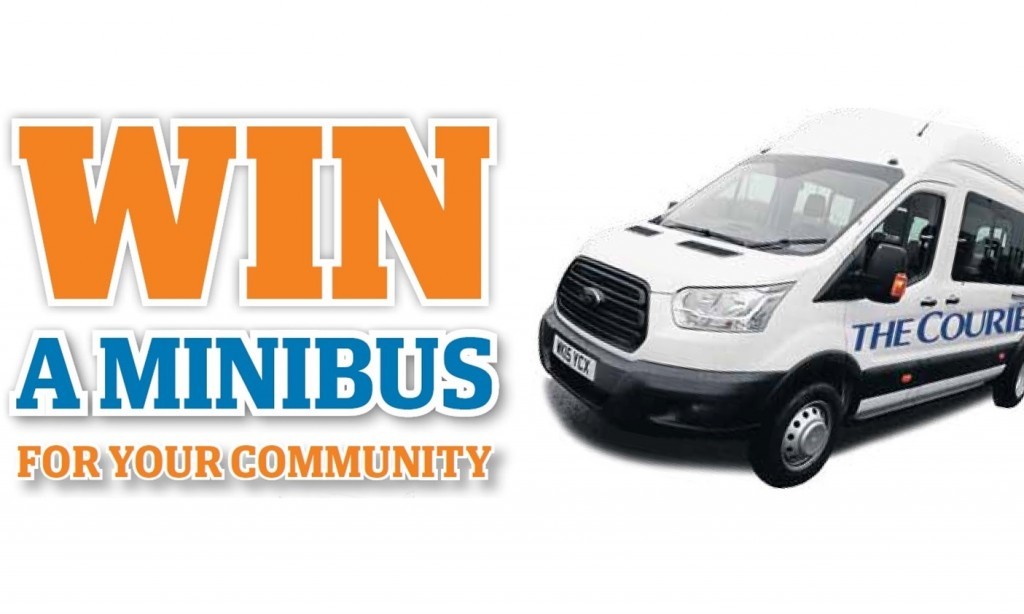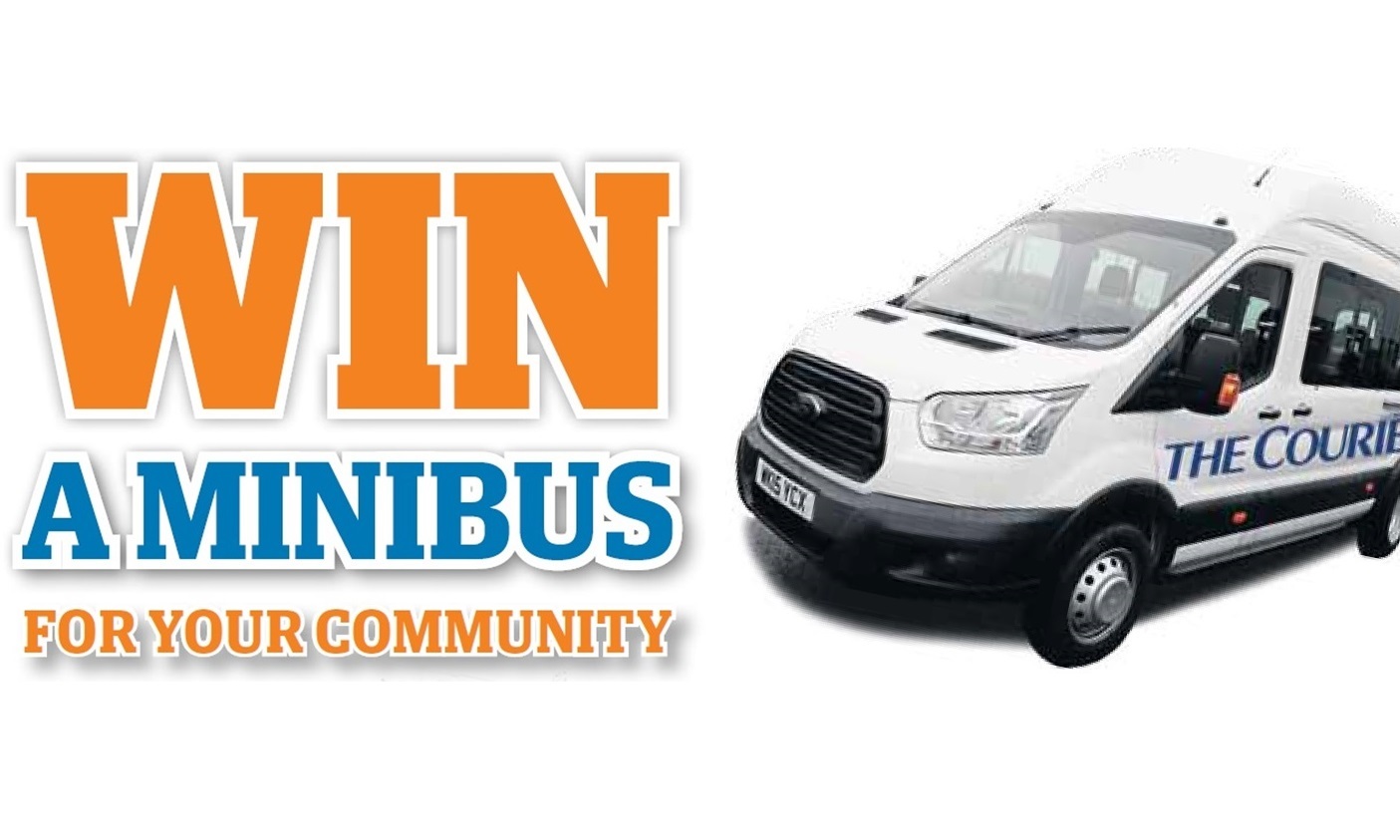 The Courier is delighted to give away a fantastic minibus to a local community group within our circulation area.
You could be a group of Brownies looking for a bus to take you to camps, a kids' football team needing to get to a match or a walking group ready to hit the hills.
Whichever you are involved with, there can't be many groups who would turn down the opportunity to win this great prize.THE PRIZEThe prize is a brand spanking new white 17-seater minibus. This new-style Ford Transit has plenty of luggage space, with increased leg room and height making it perfect for long journeys as well as short.HOW CAN I ENTER?All you have to do is register your group at www.thecourier.co.uk/minibus.
You will need to collect just 50 tokens to enter.
However, to increase your chances of winning, you can send in multiple entry forms just as long as you have 50 tokens attached with each entry.
Entry forms will be printed in the paper and provided with your registration pack.
If you are a small group you could consider joining up with another group and collect together.
Once you have registered you can access support materials on our website which will provide you with everything you need to encourage your community to help collect tokens.HOW DO I COLLECT TOKENS?Tokens will be printed in paper from Monday September 7 until Friday October 30.TERMS AND CONDITIONSFor full Courier competition terms and conditions please visit www.thecourier.co.uk/competition-terms
1. Groups must register to participate in the competition.
2. All groups must be willing to participate in photographic publicity.
3. Groups can enter as many times as they like as long as each application has 50 tokens attached.
4. Tokens will be printed in the Courier between Monday September 7 and Friday October 31.
5. Registration can be online at www.thecourier.co.uk/minibus or by completing a registration form printed in paper.
6. Photocopies of tokens are not permitted.
7. DC Thomson employees are not eligible to register a group to take part. However if they are part of a group that wishes to participate another representative from that group may enter for the group.
8. The winner will be the first entry picked at random from all entries received.
9. The editor's decision is final.
10. The winner must keep the bus for a minimum of three years.
11. The bus may have some promotional mileage on it.
12. The winner is responsible for their own insurance and upkeep of the bus.
13.The winner may be required to collect the vehicle. Prize includes VAT. Images are for representational purposes only. The winner will be liable for providing a valid UK driving licence and a valid insurance certificate for registration purposes before delivery. No cash alternative for the vehicle is available. DC Thomson makes no representations or warranties as to the quality/ suitability of any of the vehicles offered as prizes. Except for liability for death or personal injury caused by the negligence of the publisher, the publisher shall not be liable for any loss suffered or sustained to person or property including but not limited to, consequential (including economic ) loss by reason of any act or omission by DC Thomson or its servants or agents, in connection with the arrangement for supply, or the supply, of any vehicles by any person to the prize-winner and where applicable to any family/ persons accompanying the winner or in connection with any of the competition promoted by DC Thomson.