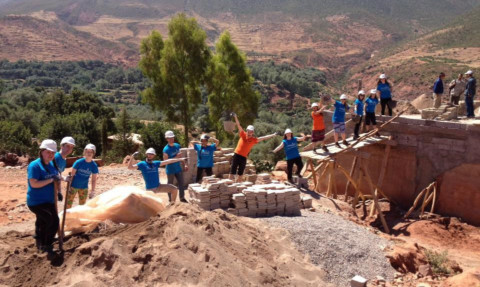 Students from further education sites across Dundee have raised an impressive £45,000 for an international education charity.
Last summer a team of 16 students from Dundee University, Abertay University and Dundee and Angus College set out with the charity Childreach International to help build an education centre in a village in the middle of the High Atlas Mountains in Morocco.
They lived among the villagers and assisted with on-site manual labour from tiling to plastering to clearing dirt.
The centre is now used by nursery and infant children during the day and by the women of the village in the evenings.
In order to make it to Morocco each participant had to individually raise £1,500, which was achieved through car boot sales, cake sales, band nights, club nights and other initiatives.
The team, led by members of the Friends of Childreach International societies at Dundee and Abertay universities, raised almost £24,000.
This summer, another group travelled to Kenya to climb Mount Kilimanjaro and generated a further £22,000 for the charity.
Alice Palombo, president of Friends of Childreach International at Dundee University, said: "The Morocco trip was an amazing experience for all of us. The reception we received from the villagers was fantastic and humbling."
Anyone interested in joining Friends of Childreach International or sponsoring their upcoming trips should contact Alice on a.e.v.palombo@dundee.ac.uk.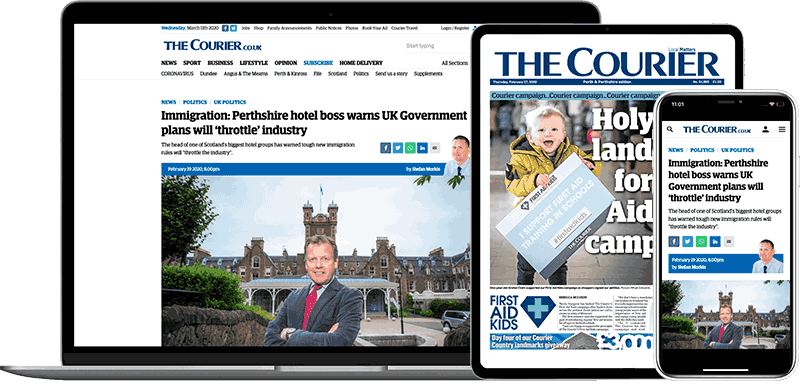 Help support quality local journalism … become a digital subscriber to The Courier
For as little as £5.99 a month you can access all of our content, including Premium articles.
Subscribe