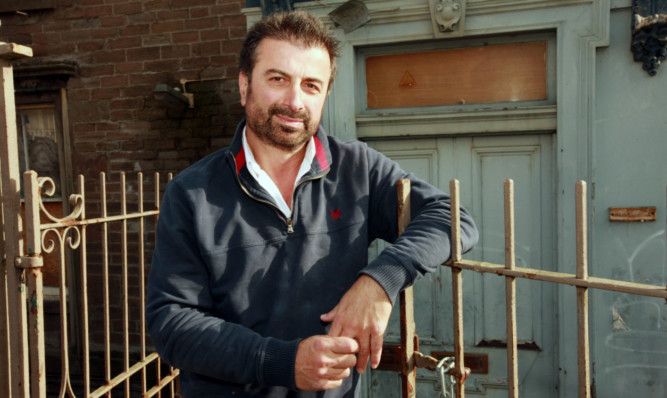 The house that was the scene of a horrific double murder in the 1980s has gone up for sale.
The slightly dilapidated four-bedroom house at 2 Roseangle was the scene of a double killing which shocked the city.
Since the murder the house was occupied by students until it was bought for development seven years ago.
Now owner Nael Hanna said he has been forced to sell it after being unable to realise his dream of turning it into a restaurant.
Although he bought the property for £450,000 he has been unable to get a loan to make the required repairs to bring the building back up to standard.
He said while he was upset at not being able to take it on himself, the house still has planning permission to be converted into a restaurant.
"It will be a fantastic investment project for someone," he said.
"It's a beautiful location and it has 1.2 acres of land out the back.
"I've got planning permission which still has four years left."
While he would prefer to sell the house, Mr Hanna said he would also consider leasing the building or going into a joint venture with someone.
The grade C listed building was mostly built in 1820.
Constructed over three floors, the detached villa requires substantial upgrading but still retains a number of architectural features.
These include a doric-columned front door, ground floor oriel windows, a stair cupola and what is thought to be an original sea wall.
Mr Hanna is looking for £500,000 for the property.
He said: "It's a beautiful building.
"It could be used for flats or housing, even a takeaway if someone didn't want to take on the restaurant plan.
"I was absolutely passionate about the project but unfortunately I can't afford to finish it."