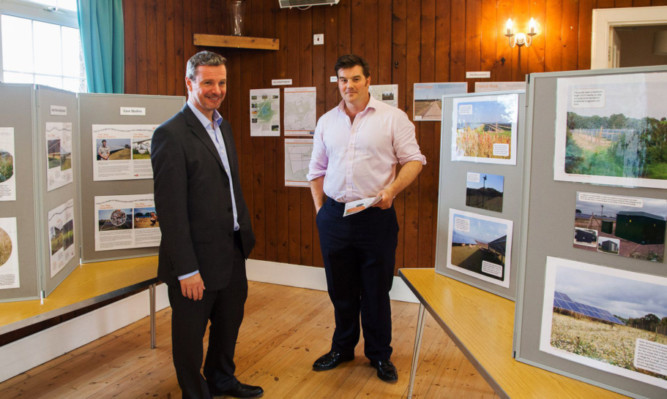 Plans for a solar park encircling the former home of Angus Second World War codebreakers has gone on public display at Guthrie Hall by Forfar.
Hidden in a forest clearing between Forfar and Montrose, the Montreathmont Moor listening station was crucial in the intelligence war of 1939-45, eavesdropping daily on Adolf Hitler's bunker from around 1943.
Six decades ago "PO Box 25" was established in 1943 by MI6 and played a pivotal role in cracking the Enigma cypher, the "unbreakable" code used for communications between the German military and intelligence services.
Throughout the war, in the quiet Angus countryside, trained operators were able to eavesdrop on the orders issued from Hitler's command bunker to his generals on the front line.
Solar power developer Lightsource has announced plans to pack the forest clearing around the site with 88 hectares of ground-mounted panels generating 42MW of power to power 11,200 homes.