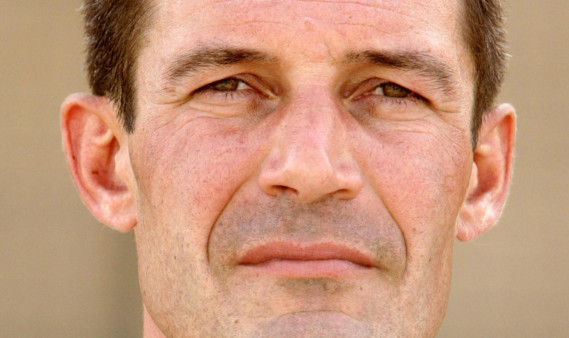 The former commanding officer of Arbroath-based 45 Commando has quit the Royal Marines in protest at the 'betrayal' of one of his men by the chain of command.
Oliver Lee, who was awarded an OBE for his time in Afghanistan, has now sacrificed his own high-flying career after claiming military chiefs had suffered a "failure of moral courage".
Lee took charge at RM Condor from 2009 to 2012 and said serving in Afghanistan with 45 Commando in 2011 was the greatest privilege of his life.
Sergeant Alexander Blackman was convicted of murdering an injured Taliban captive in Afghanistan in 2011 but his supporters say it was manslaughter.
Days before Blackman shot the Taliban casualty, Lee had been made the sergeant's de facto commanding officer.
Lee felt compelled to resign his Royal Marine commission on a point of principle after his offer to give mitigating evidence on Blackman's behalf was rejected.
Confidential papers show that Lee believed 'a serious breakdown of the sacrosanct relationship between command and commanded had occurred and that the chain of command was not only responsible for this but, more gravely, had wilfully failed in its obligations and thereby been complicit in bringing the breakdown to pass'.
Military chiefs, he wrote, had suffered a 'failure of moral courage'.
Blackman, of Taunton, Somerset, was convicted in 2013 and lost an appeal in May last year, but his 10-year minimum term was reduced to eight years.
The killing took place after a patrol base in Helmand province came under fire from two insurgents.
One of the attackers was seriously injured by gunfire from an Apache helicopter sent to provide air support and the marines found him in a field.
Footage from another marine's helmet-mounted camera showed Blackman shooting the Afghan prisoner in the chest with a 9mm pistol.
Blackman said the killing, which happened while he was serving with Plymouth-based 42 Commando, was a "split-second mistake".
And he added he felt he was "not the same person" at the end of his tour of duty as he was when he started.
He spoke out for the first time as a campaign to mount a fresh appeal against his conviction was launched, led by author Frederick Forsyth.
At the time of killing, Blackman told the Afghan fighter: "There you are. Shuffle off this mortal coil, you c***. It's nothing you wouldn't do to us."
He then turned to comrades and said: "Obviously this doesn't go anywhere, fellas. I just broke the Geneva Convention."
During the trial Blackman was known as Marine A.
He denied murder, saying he believed the victim was already dead and he was taking out his anger on a corpse.
On top of his sentence, he was also "dismissed with disgrace" from the Royal Marines after serving with distinction for 15 years, including tours of Iraq, Afghanistan and Northern Ireland.
Blackman's conviction challenge was rejected by the Court Martial Appeal Court although his minimum term was cut to eight years because of the combat stress disorder he was suffering at the time of the incident.
An online petition calling for his conviction to be quashed gained more than 100,000 signatures late last year.
Forsyth claimed that two of the seven members of the Court Martial board found Blackman not guilty.
Forsyth said all seven board members put their caps on and saluted Blackman after the verdict was delivered.
He added: "Honourable men do not salute a perjurer and a murderer. They were sending a message and what they were saying was 'we've done what we were told to do'.
"This Court Martial, in my view, stank from top to bottom."