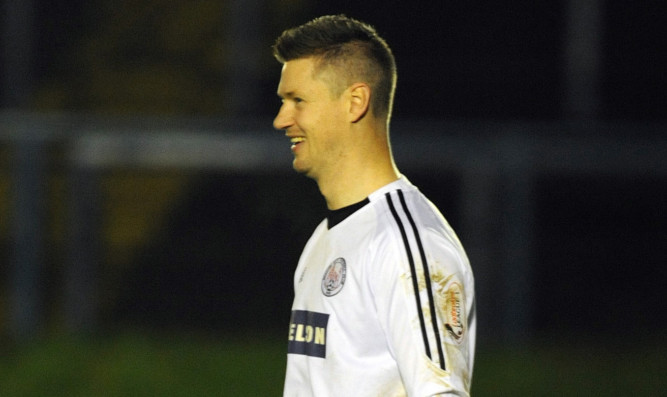 A remarkable goalkeeping howler has made Brechin City's Graeme Smith the weekend talk of world football.
The Angus club's 32-year-old stopper scored a spectacular own goal when he found himself well out of position 83 miles away from where he should have been for his side's League One clash with Stenhousemuir on Saturday.
Smith turned up at Stenny's Ochilview ground in good time but was then informed it was a home match for Brechin.
The embarrassed goalie then faced a mad dash the length of almost 1,300 football pitches to make it all the way back to Angus to take his place between the sticks.
By the time he rushed into Glebe Park to make the 3pm kick-off, Smith's glorious gaffe was already turning him into a super Saturday sensation.
https://twitter.com/will_hoggan/status/668055269453275137
Stenny's head of community football William Hoggan tweeted 'Brechin City keeper Graeme Smith rocks up to Ochilview Park today but they're the home team. Ha ha classic' and that sent the footie banter merchants into overdrive.
Sky Sports anchorman Jeff Stelling jumped on the story and any chance the Angus goalie had of his mistake going unnoticed was immediately lost as the clip rocketed to hundreds of thousands of online views.
WATCH: Brechin City goalkeeper turns up to the wrong ground… 83 miles away! https://t.co/vT64HO3XNZ

— Soccer Saturday (@SoccerSaturday) November 21, 2015
Smith said: "The kit man is usually sharp arriving and hanging the strips up. I was going to watch the Man United match but a sudden uneasiness came over me, so I phoned the wife. I couldn't believe it when she said it was at the Glebe."
To make a bad day worse, City went on to lose 2-1 to stay rooted to the bottom of the league.