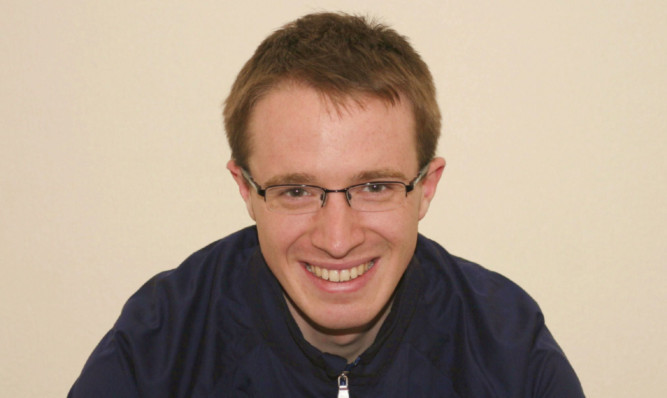 An Angus man who officiated at Andy Murray's first Wimbledon final is back at SW19 today.
Marc Ritchie, from Arbroath, has taken breaks from his day job as a part-time postman in Dundee to officiate trackside at last year's Commonwealth Games, drive professional golfers around at the Ryder Cup and keep score cards at Abu Dhabi.
But his main love is tennis and he is back at the sport's most prestigious event as an LTA line umpire.
Although he has yet to reach the experience needed for the chair, the 26-year-old considers the memories from his own first Wimbledon only months after he reached the top umpire grade to be priceless.
He said: "I was so surprised, as I never expected to be selected to umpire on a final let alone the men's singles final with Andy Murray, the first British player to make the men's singles final since 1936.
"This was also my first ever final since reaching the top line umpire grade in January that made me eligible to be selected for finals at Wimbledon.
"I was on Centre Court, there were TV cameras, royalty in the box and Andy Murray was in it so I knew it was going to be a different atmosphere.
"The minute I got on court though, my nerves disappeared, I got into the zone and it all turned out fine."
He added: "I was on court one on the Saturday for the first time in my tennis umpiring career and it was a fantastic experience before the big day on Sunday.
"From the moment 'time' was called by the chair umpire, and when the crowd starting cheering, it was the greatest moment of my life that I will remember for a very long time."
Marc studied at Dundee University and gained a degree in geography and environmental science.
Although he was unable to find a job in the field, his travels to ATP and WTA events has kept him very busy.
He was part of the US Open tournament in New York in September 2013, where Murray won his first Grand Slam title.
Marc says plenty of players answer back and question his decisions but he is too discreet to name names.
"The important thing is to have a good relationship and not to talk down to them," he said.
"If you do you're in danger of confrontation. And though some players might have a fearsome reputation, you can't judge them.
"They could be totally different in your match."