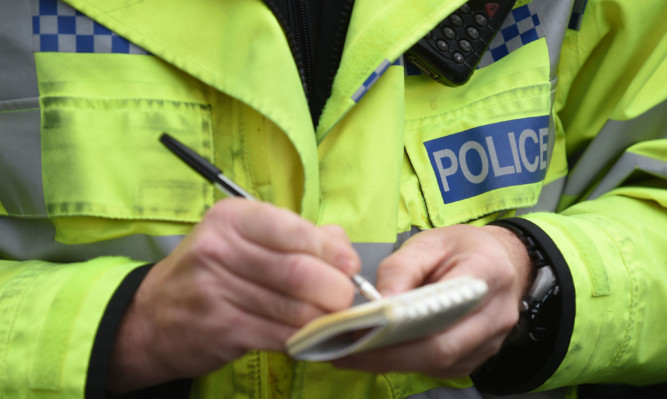 A merger that will "strengthen" local policing in the Mearns has been described as "deeply worrying".
Police Scotland said creating a single division from the existing Aberdeen City and Aberdeenshire and Moray divisions was "a positive step for policing in the North East".
However, critics see it as further centralisation they say does not bode well for community policing.
The move came just a day after it was revealed that Police Scotland's budget shortfall has more than doubled to in excess of £25 million, with a warning that quick savings cannot be achieved without "further rationalisation".
The new division will be named North East Division, with its headquarters on Queen Street, Aberdeen.
North East Scotland Tory MSP Alex Johnstone said it was a "deeply worrying development for several reasons".
"First of all, merging two divisions which deal with such diverse urban and rural policing requirements may leave us with a policing structure that falls between two stools and is not ideally equipped to deal with either situation," Mr Johnstone said.
"The second is that when we look at how the Scottish Government's centralising agenda is already having a negative impact on services such as policing and courts, then this does not bode well for the kind of community policing that has proved so effective, especially in rural areas like the Mearns.
"But the third point is that we need to establish if this merger is just another way of moving resources from one place to another. If it is then it's clearly the wrong reason to be doing it."
North East Scotland Lib Dem MSP Alison McInnes said the SNP's "centralisation agenda" has seen police officers put under "enormous pressure".
She added: "Aberdeen City, Aberdeenshire and the Mearns have very different policing requirements.
"I do not doubt the commitment of senior officers to doing their best for the communities they serve but they will need to ensure the needs of people in different parts of the North East are recognised in a new operational set-up."
North East Labour MSP Lewis Macdonald said senior officers need to work with staff and the public to ensure this decision does not lead to any deterioration in the quality of policing.
Police Scotland has said there will be "no change" to the local area command structure.
Assistant Chief Constable Derek Robertson, who is in charge of local policing in the north, said: "We believe the creation of a single division will mean a more flexible approach to the deployment of officers and will enhance our capability at an operational level, enabling us to strengthen the local policing we provide to communities across the North-East."
It is anticipated that the new division will be created in January.