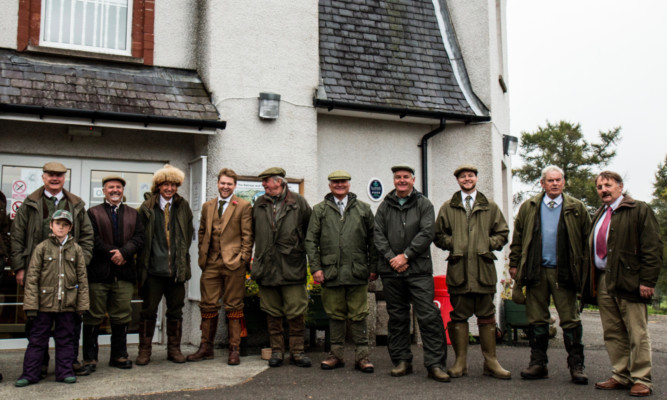 A five figure donation from sporting estates in the Angus Glens has kept a vital rural community hub alive.
The Glenesk Retreat and Folk Museum at Tarfside was purchased by the local community in 2005 through a mix of fundraising and private and public sources including the Community Land Fund.
Originally the brainchild of a local school headteacher Greta Michie in the 1950s, the Retreat has been a major part of life in the Glen for decades.
However, its remote location, nine miles from the village of Edzell, means the hidden gem cannot attract the level of additional footfall required to generate profit.
An "altruistic arrangement" has been brokered which sees three sporting estates Invermark, Millden and Gannochy meet the Retreat's trading shortfall and help to keep the popular community resource going. Part of the £20,000 donation was thanks to a shooting party held earlier this year.
As well as housing rural artefacts of national importance, the Retreat's restaurant, tea room and shop provide a focal point for events and family gatherings and a welcome drop-in for walkers.
Film shows and even weddings have taken place since a £1 million refurbishment in 2007.
Angus councillor and chairman of Glenesk Trust Bob Myles said: "These donations help keep the Retreat viable.
"The Retreat and museum is a great attraction in a rural community but it needs money to keep it going. Without estates contributing towards it, I think this facility would close."
Richard Cooke from Dalhousie Estates, and also secretary of Glenesk Trust, said: "The contribution this year shows continuing support from the sporting estates in the area for what is a really important venture.
"It is not only a focus for the community, it also provides employment in the summer months."
The estates involved are members of the Angus Glens Moorland Group, established this year to highlight the role estates play in community wellbeing and life.
Co-ordinator of the Angus Glens Moorland Group Lianne MacLennan said: "We recently held a community open day at the Retreat for families and kids. It is a great venue and it is important the estates continue to support it."