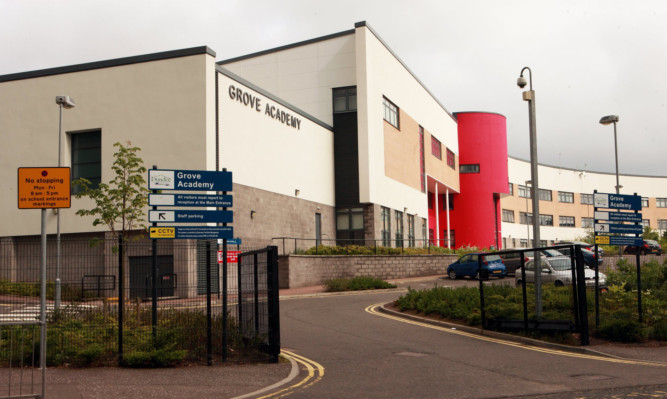 Eight Dundee schools have been given the all-clear after emergency inspections were carried out over concerns about their structural integrity.
It means pupils at the schools – built under Private Public Partnership agreements – will reopen for the summer term on Monday as planned.
Public private partnerships are contracts between public bodies, such as councils, and private companies.
The private company assumes the cost of constructing a public building and recoups the money by "renting" it back to the public over a number of years, eventually earning more than the intiial cost of the building.
Seventeen PPP schools have been closed in Edinburgh because of safety fears, affecting around 17,000 of the capital's pupils.
All of the schools had been built by Miller Construction and the crisis prompted fears that other schools built under similar deals could also be affected.
However, inspections of the eight Dundee schools built under PPP, including Grove Academy and Fintry Primary School has found they do not have any structural defects.
Miller Construction did not built any of the Dundee schools.
A Dundee City Council spokesman said: "A survey of all eight PPP schools in Dundee has been carried out and no safety issues have been found.
"All Dundee schools will be open on Monday April 18 following the end of the spring holiday.
"The council also carries out regular reviews of all its school buildings. A structural inspection is carried out at each school every three years by the council's City Engineer and this determines any remedial works required. There are regular reports on the condition of school buildings to councillors."
Councillor Gregor Murray, depute convener for the children and family services committee, said: "All of our schools will be opening on Monday as planned. We have no concerns about the integrity of any of our schools but, as ever, keep a continuous eye on all of our buildings."
Council leader Ken Guild added: "Had anything been found, immediate action would have been taken.
"The checks were carried out by council officers. There is no cause for concern."