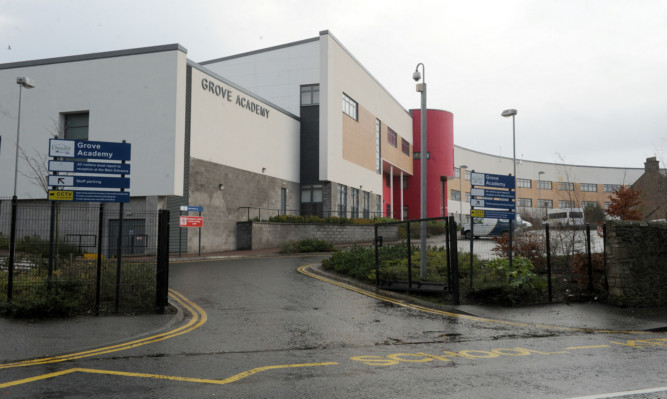 A Broughty Ferry school is to be turned into a temporary hotel next month as part of a programme to teach children about working in the hospitality industry.
The pilot Taste the Industry project at Grove Academy will see parts of the school turned into a hotel, bar and restaurant by the Tennent's Training Academy (TTA).
Pupils will then be given the chance to learn about the hospitality sector and what careers it can offer.
Working in conjunction companies such as Frankie and Benny's and the G1 Group, the TTA will take over parts of the school, turning them into a hotel.
Pupils can try working in the kitchen, while the school gym will be turned into a hotel fitness suite.
Other rooms will be used as a restaurant, mocktail bar and hotel bedrooms.
More than 5,000 people have been trained by the TTA in Glasgow but the Grove project will be the first time training has been given in schools.
Headteacher Graham Hutton said: "Taste the Industry is an excellent and exciting opportunity for our young people to look into the world of work and see first-hand the skills for life and work they are developing here at Grove."
TTA director Stephanie Wade said the hospitality industry requires an influx of fresh employees if the tourism industry is to continue growing in Scotland.
Tourism brought in around £6 billion to the Scottish economy last year and more than 185,000 people are expected to be employed in the industry by 2020.