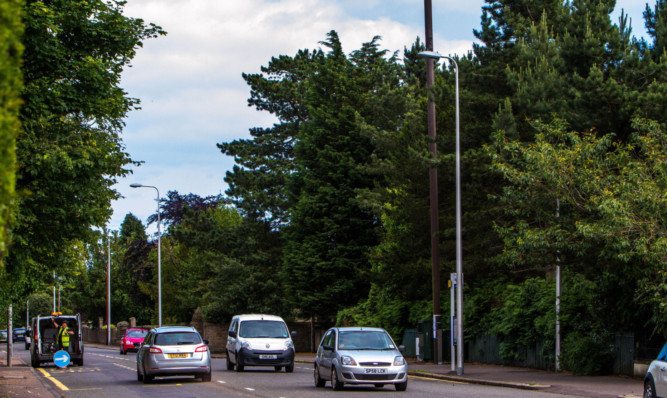 A Dundee councillor has launched an attack on the Scottish Government over their "laissez faire" approach to planning that could see the city blighted with "eyesore" telephone masts.
Fraser Macpherson has slammed planning chiefs after legislation was changed so mobile operators no longer have to disguise the structures.
The change came to light after operator Wilkinson Helsby announced it would replace a Perth Road transmitter camouflaged as a telegraph pole with an undisguised version.
Mr Macpherson fears the change could "impact adversely on the look of the area" and has now written to the Scottish Government demanding a review of the rules.
He said: "It is very poor indeed that the Scottish Government's overly laissez faire approach effectively gives the mobile phone company the ability to put what it likes onsite and replace a phone mast which is well disguised as a telephone pole, tree or similar, with an undisguised pole which is an eyesore.
"Scottish planning legislation is not stringent enough in this area, thereby allowing mobile phone companies to put undisguised masts in residential areas, which is extremely unfortunate.
"I have therefore written to the Scottish Government's Cabinet Secretary for Social Justice, Communities and Pensioners' Rights asking that a review of the planning legislation be undertaken."
A spokesman for Wilkinon Helsby said that they did not have a disguised option that was suitable for the site and that there was no legislation to stop them replacing the mast with an undisguised version.
A spokesperson for the company said: "We do not have a replica telegraph pole design which can accommodate the dual user EE and H3G 4G upgrade so there is not a disguised option available."
A Scottish Government spokesperson said: "Planning rules around telecommunications equipment were amended in June 2014, in order to encourage the re-use of land and masts that have already been granted planning permission, and to help promote the provision of mobile and broadband infrastructure.
"Unlike in England and Wales, planning permission is still required for all new mast installations in Scotland."