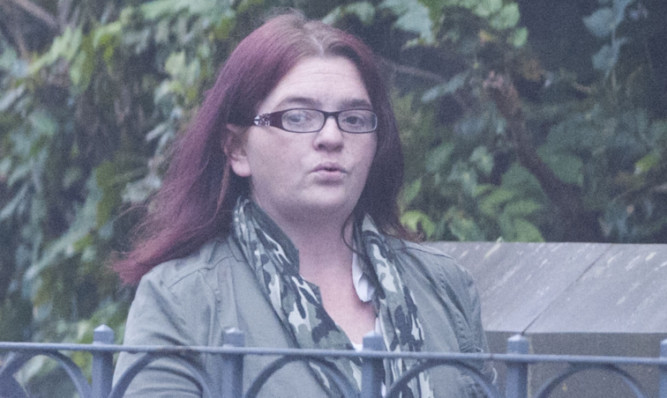 A Dundee mother-of-three who fraudulently claimed £70,000 in benefits has avoided a prison sentence.
Sarah Alison raked in the five-figure-sum sum between April 2009 and March 2013 while living in Tayport.
She was initially charged with defrauding the Department for Work and Pensions (DWP) out of more than £130,000 over almost 10 years but prosecutors accepted her guilty plea to the lower amount.
Dundee Sheriff Court heard Alison claimed she was a single mother living alone at an address in the town's Linksfield, when in reality her live-in partner, Graham Thomson, was living with her and in full-time, paid employment.
She fraudulently claimed a total of £60,000 in income support and £10,000 in housing and council tax handouts.
Alison, 34, now of St Fillans Road, Dundee, pleaded guilty to two charges under the Social Security Administration Act.
Sheriff George Way sentenced Alison to a three-year supervision order, a seven-month home curfew and ordered her to complete 230 hours' unpaid work.
Sheriff Way told defence solicitor Anne Duffy: "By the time I take into account the fact she has adjusted a plea and the early release provisions, in reality the lengthy of time she would spend in custody does not impose adequate punishment.
"The impact on the children in this case of her being in custody for a matter of a few months would in itself be disproportionate.
"However, she has to accept that the sentence I'm going to offer her may be more difficult than simply packing her bags and going to jail.
"These crimes are easy to commit and hard to detect.
"Nonetheless, this amount of public money cannot be lost and there is no punishment element."
A DWP spokesman said: "Most people claiming benefits are honest but there are the unscrupulous minority who cheat taxpayers' money out of our welfare system and divert it away from those who really need it.
"People pretending to live alone to get benefits is one of the most common types of benefit fraud, and this case shows our investigators are bringing criminals to justice.
"Failure to report a change in circumstances that may affect your benefit claim, such as a partner moving in, is a crime.
"Small amounts of weekly overpayments build up and you could end up having to pay back tens of thousands of pounds.
"People must tell us if their situation changes before it's too late."