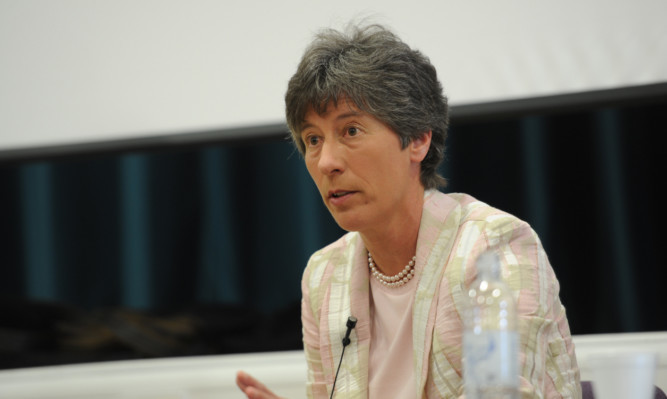 There have been more than 200 assaults on staff in Dundee's schools during the current academic year, The Courier can reveal.
In the past six months 221 workers across the city's nurseries, special education centres, primary schools and high schools have reported being assaulted.
The overwhelming majority of incidents were recorded in primary schools.
Across the city's 35 primaries, 150 staff have reported being attacked, meaning on average more than four assaults have taken place at each school since last August.
Figures obtained as part of a Freedom of Information request show that 51 teachers were assaulted in special education schools and 20 staff from nurseries and high schools seven nursery staff and 13 high school workers.
Though the number is on course to fall from 2013-14's figure of 537 assaults, the news has still been met with dismay by teaching unions and opposition councillors alike.
Conservative education spokeswoman, former teacher Liz Smith, said: "Schools need to take a zero-tolerance approach to violent and disruptive behaviour displayed by pupils and be prepared to exclude them if it persists.
"But we also need to look at preventative strategies to minimise disruption in the classroom and to ensure that teachers, support staff and pupils feel safe at all times."
Labour leader Councillor Kevin Keenan said: "Whilst there looks to be some improvement shown in the statistics of violent incidences against teachers in our schools, each violent incident will have no doubt disrupted the classroom, the lesson and the learning of all the other pupils.
"It is likely to have been very upsetting for those well-behaved and good mannered pupils who have witnessed an attack on their teacher."
Dundee City Council education convener Stewart Hunter insisted the administration considers violence against school staff to be a matter of the highest priority.
He said: "Staff should be able to work without fear of attack and are encouraged to report any incidents of violence."
Despite the troubling findings, statistics show the number of assaults recorded has been gradually falling during the past three years.
Last year 338 staff members reported being attacked, a decrease of 199 from the previous year.
Staff in primary schools continue to be the most at threat, with 707 reports of assaults filed since 2013.
Worryingly, 33 nursery workers have also reported being targeted during the past three years.
Assaults on special education staff have decreased from 187 in 2013-14 to 56 last year.