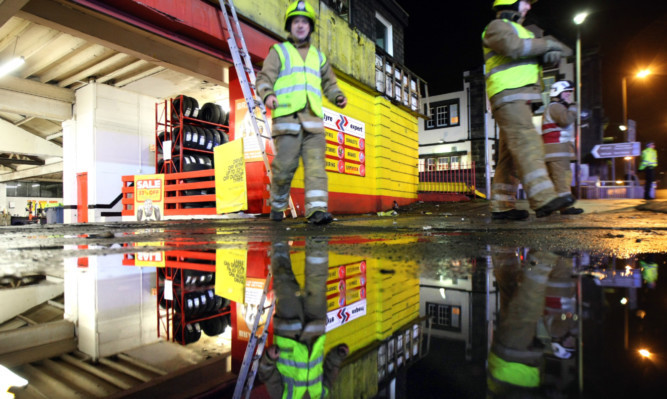 Parts of Fort Street and Queen Street in Broughty Ferry have been cordoned off after a business was damaged by high winds.
A 30-foot section of sign was torn from National Tyres at around 7.30pm, with the wind sending it tumbling across the road.
Fortunately no one travelling on Queen Street was hit by the debris.
Scottish Fire and Rescue were called and the area around the business has been cordoned-off by Police Scotland.
Dundee City Council contractors have been asked to attend and ensure that the building and remaining signage is safe.