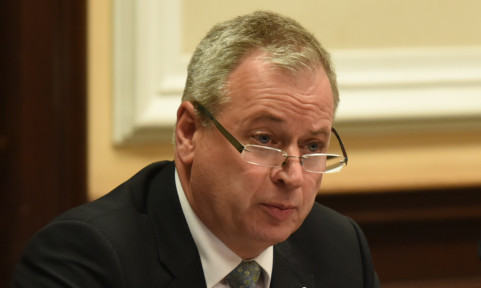 Dundee City Council returned to business on Monday night but despite meeting for more than three hours, took little more than 10 minutes to discuss its £28 million budget black hole.
The local authority will have to make the staggering saving over the next two years as it and other councils look to protect frontline services.
Chief executive David Martin described the challenge as "unprecedented" and admitted staff will bear the brunt as the wage budget is slashed.
Nonetheless, he made it clear that it was far too early to discuss the scale of job cuts and details of the other savings that will be made.
Elected members appeared to concur as they simply agreed to let officers move forward with the Changing for the Future programme, which aims to reform every aspect of the council.
The exact nature of the cuts that will need to be made by the city will begin to be known by the end of the year, ahead of the January budget.
The city council announced last week that it will have to find £28 million in savings amid what the SNP administration called "year on year UK Government austerity".
The figure, which is still an estimate and could increase even further, reflects the cost of continuing to provide the current level of council services, taking into account "inflation, technical budget adjustments and other cost pressures".
Since 2010, the council has delivered savings and efficiencies of £51 million through three phases of its Changing for the Future programme.
Job cuts and property sales are likely to form part of the fourth phase of cuts and the council has been unable to rule out forced redundancies.
Mr Martin said: "It is far too early to put a figure on the number of jobs that will be lost because of this.
"As so much of the council's cost base is employees, making the £28 million savings cannot be accomplished without job losses as other councils have already shown.
"It would be wrong to speculate about the number of jobs at present but clearly there is a significant budget gap.
"There are a difficult set of circumstances facing the council and I believe we are facing an unprecedented challenge, but we are on the front foot and we will try our best to avoid compulsory redundancies."
Administration leader Councillor Ken Guild said there will be no end to the council tax freeze, despite repeated questioning from the Labour Group.
"We would have to raise council tax by a very great percentage to make any meaningful dent in the £28 million," he said.
"It raises a rather small percentage of the revenue budget and to think that raising council tax would make this go away is unrealistic.
"Moreover I believe it would be a direct tax on the poorest people in our city."