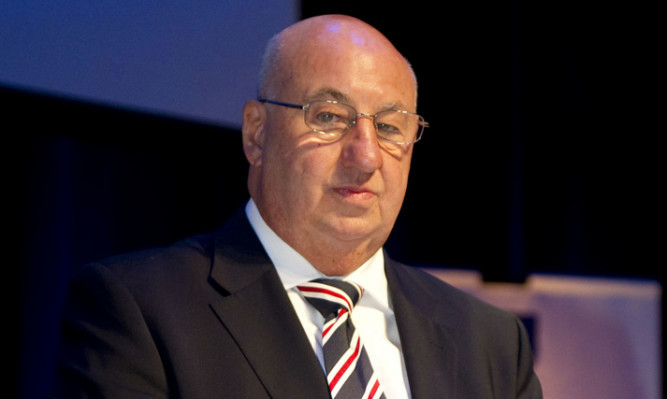 A former chairman of Rangers Football Club has been appointed to investigate the rocketing costs of the V&A at Dundee.
Councillors backed the selection of businessman John McClelland to investigate the causes behind the hugely inflated price tag of the project, which it recently emerged would now cost more than £80 million.
Mr McClelland, who was chairman of the now-defunct club between 2002 and 2004, was appointed as members agreed a monumental new funding package for the troubled museum.
At the meeting of the policy and resources committee, Labour leader Kevin Keenan slammed opposite number Ken Guild over the budget increases.
He said: "You (Ken Guild) have kept the spiralling costs of this project to yourself.
"You didn't want us to receive the figures; you didn't want people to know. You've deliberately kept opposition councillors in the dark. You have to take responsibility for this."
SNP leader Mr Guild said that he was not free to discuss the costs with elected members as they were "commercially sensitive".
The Broughty Ferry member also accused fellow councillor Ian Borthwick of "misbehaving" during the meeting. He said: "Gesturing and pulling faces at me is not acceptable. You should know how to behave."
Mr Borthwick said that Mr Guild "should not be giving lessons in good behaviour".
For more on this story see The Courier or try our digital edition.