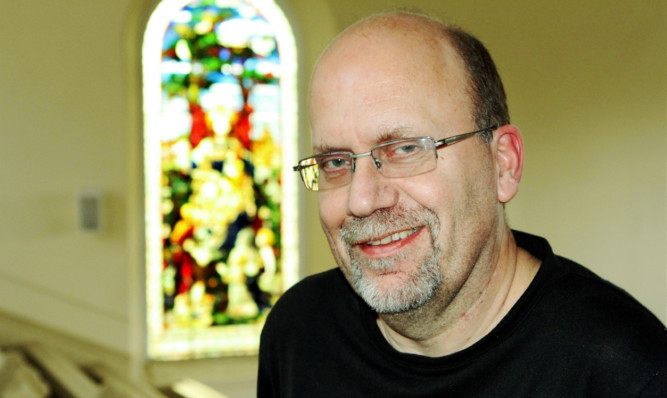 A leading religious figure has blasted the British Humanist Society for attempts to "indoctrinate" children in Tayside schools, saying it is "a classic example of the arrogance and intolerance of the new fundamentalist atheists".
The Young Atheist's Handbook: Lessons for Living a Good Life Without God will be delivered to every secondary school in Scotland by the British Humanist Association.
Moderator Elect of the Free Church of Scotland David Robertson, reverend of St Peter's Free Church in Dundee, said: "The Free Church has no problem with the faith of humanists and atheists being studied alongside other faiths; it would make a pleasant change from atheism and humanism being assumed to be the default position of our schools. But this book is not intended for education it is intended to indoctrinate young children.
"Fundamentalist atheists do not want any religion or philosophy taught in Scottish schools, except their own."
Mr Robertson accused the Humanist society of hypocrisy, after it opposed an anti-bullying guide handed to students that encouraged Christian prayer. "We have a non-denominational (not non-Christian) state education system, which is founded upon Christianity.
"If the atheists want to impose their views then we would encourage them to start their own schools, and not try to take over ours."
Gordon MacRae, chief executive of the Humanist Society Scotland, said: "Attempts to draw a parallel between one copy of one book in the school library with the promotion of Christian prayers in an anti-bullying guide to every pupil in a school is gross and deliberate misrepresentation."
Dundee City Council education chief Stewart Hunter said: "We have a variety of religious and spiritual texts in our schools and this book will be added to them, to provide all perspectives. I welcome it."