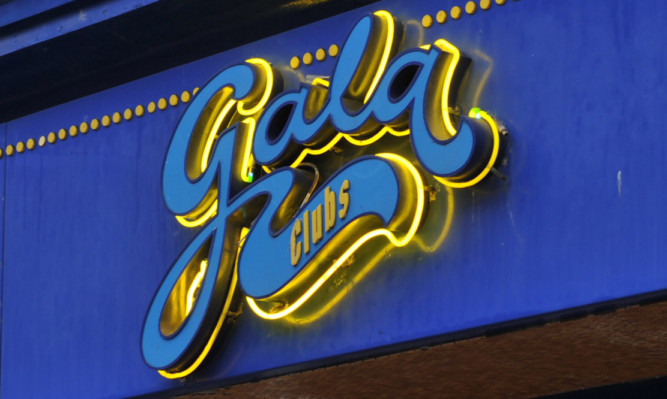 AN ARBROATH bingo hall general manager has won over £44,000 for being unfairly dismissed.
Marie Watkins (44), of Commerce Street, had worked for the Gala Coral Group for 20 years and was sacked because she was not thought by the company to be capable of fulfilling new responsibilities.
An employment tribunal in Dundee did not agree she wasn't able to do her new job and was unhappy the company didn't explore redeploying her in another role.
They also questioned why her line manager who decided to sack her wasn't called by Gala to give evidence.
The tribunal heard Ms Watkins had to be more hands-on than other managers because the club in the High Street was smaller than other Gala outlets.
She often worked for longer hours than she was paid for.
She was initially well-regarded, and on several occasions had won the company's regional manager of the year prize.
In January 2011 Gala brought in a new performance measurement system for staff, and a review of business reported the Arbroath Gala club was doing less well.
There was a problem at the Arbroath club because staff who had transferred from the former Gala club at Montrose had negative feelings about the company and there was a concern within the Arbroath club that it would follow Montrose and be closed.
In April 2011 Ms Watkins attended a meeting with her line manager, Mike Watret, and human resources business manager, Samantha Cundle, about her performance and to identify areas for improvement.
Her performance was monitored and management felt she did not make sufficient progress. She went through various warning stages and in February 2012 a decision was taken to dismiss her.
The tribunal said their main difficulty in the case was that Gala chose not to lead evidence from Mr Watret, who was the key person in the organisation who had been involved in the decision to review the performance of and dismiss Ms Watkins.
Gala relied instead on the evidence of Ms Cundle who had been involved in early, but not in all stages of the dismissal.
They found her a confident witness when advising of Gala's procedures, but less confident and reliable when it came to being precise about what happened in the case.
They detected that on various occasions she stated that something had occurred on the basis she believed it must have occurred because it should have occurred.
The tribunal were left with a feeling that Ms Cundle "would say whatever she felt would most advance the employer's case."
Gala sought to justify the dismissal on the basis Mr Watret believed Ms Watkins was not able to manage her club operation managers in the way the company wished.
The tribunal considered it was not within the range of responses of a reasonable employer to dismiss someone like Ms Watkins without asking if she would consider redeployment.
At its highest the respondents' position appeared to be that they considered the role of general manager had altered to the extent that the claimant was no longer capable of carrying it out.
"If this were the case (which we do not accept) then any reasonable employer would explore with the employee the possibility that the employee might accept redeployment to a lesser role."
The tribunal ruled that the dismissal was unfair, and Gala then tried to limit the compensation by contending that she had contributing to her dismissal by her conduct.
The tribunal did not agree. They did feel that if Ms Watkins had stood up for herself against her unfair treatment she may not have been dismissed.
Her compensation from the Gala Coral Group of Nottingham was calculated at a total of £44,635.62.
aargo@thecourier.co.uk