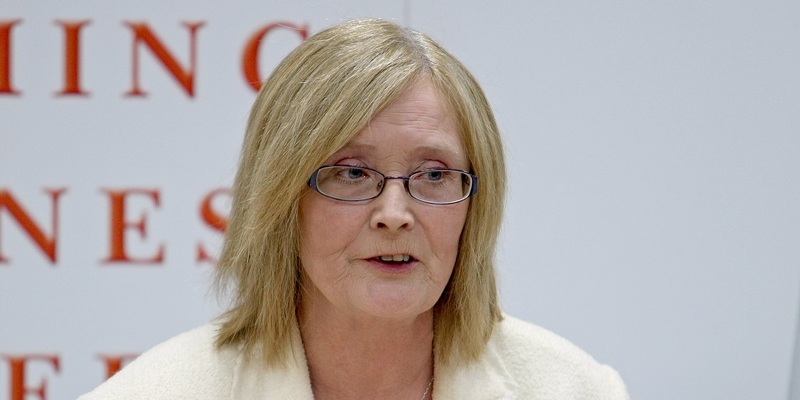 Holyrood's presiding officer Tricia Marwick is to remain the Mid Fife and Glenrothes representative in the Scottish Parliament, despite resigning from the SNP to take up her new non-political position.
Mrs Marwick (57) became the parliament's fourth presiding officer and first woman to take up the post after beating Labour's Hugh Henry and SNP hopeful Christine Grahame in a vote earlier this week.
With the officeholder required to remove themselves from all party politics, question marks had been raised locally over what Mrs Marwick's role would now be in her newly-won Mid Fife and Glenrothes seat. However, she was quick to clarify the situation on Friday, giving a firm commitment to representing her constituents for at least the duration of the next parliament.
"I'm absolutely delighted to be elected the new presiding officer but I'm first and foremost the constituency MSP for Mid Fife and Glenrothes," she said.
"I will continue to do all the work that I have always done to assist my constituents when they have problems and I will make sure I will do what I can to represent them. I still aim to be in the constituency as much as I possibly can."
Mrs Marwick takes over from Alex Fergusson, who has returned to parliament as a Conservative MSP, and described the outgoing presiding officer as "a class act and a difficult one to follow." Mr Fergusson also had to resign from his party before taking up the reins as the impartial referee of Holyrood's sometimes volatile debates.
However, the move to elect Mrs Marwick this week sparked anger from Labour members in particular, who cast doubt on the reasons behind the choice given the MSP's background as a Nationalist MSP and the SNP's newly-won majority in the chamber.
Mrs Marwick has been an SNP MSP ever since devolution in 1999, first serving on the SNP opposition front bench as a member for Mid Scotland and Fife. Despite narrowly failing to win the then Central Fife seat in 2003, she was re-elected to serve as a member for Mid Scotland and Fife before being elected constituency MSP in defeating Labour incumbent Christine May in 2007.
Although the boundaries were redrawn for 2011's election, Mrs Marwick went on to more than treble the SNP's majority over Labour in the area in this month's poll. Against that backdrop, many Labour MSPs felt one of their own should have been appointed as presiding officer almost in "Buggins' turn" fashion, as Liberal Democrat David Steel, Nationalist George Neil and Conservative Mr Fergusson have all held the prestigious post since devolution.
However, Mrs Marwick has insisted she will handle parliamentary business with impartiality, pledging to be fair to all members and "act in the interest of the Scottish Parliament." She added, "We need a presiding officer for the Scottish Parliament and I was chosen by my fellow MSPs to do that, so I think what I am doing is a really important job."
Central Fife Labour MP Lindsay Roy said, "This is a bold move on the part of Tricia Marwick but I am sure it will be warmly welcomed as she has been such a partisan supporter of her party.
"It will be a huge challenge for her to ensure impartiality as presiding officer and I wish her well in fulfilling that impartial role. I look forward to continuing to work with her whenever possible on behalf of our constituents."