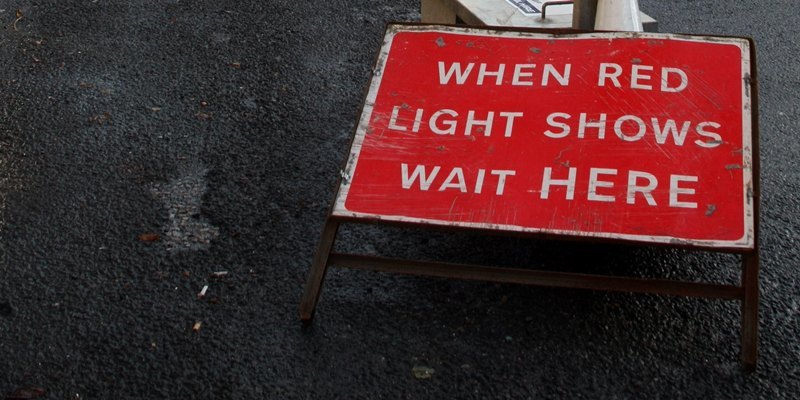 Frustrated Falkland folk will soon see the back of traffic lights on the main road through the village.
The traffic controls were erected after part of a historic wall in the Pleasance was ripped down in April by a house-building firm to the horror of villagers.
Fencing was erected and traffic restricted to one lane alongside the remainder of the Dovecot Farm wall to protect the public. However, Fife Council is about to begin work to make the remaining wall and the barn and byre beyond safe.
Councillor David MacDiarmid, who has been pressing for a resolution to the situation, has breathed a sigh of relief that the lights and scaffolding will soon be gone.
He said, "The anger and frustration felt by road users and adjacent home owners will soon be at an end. It has been a long seven months and, most would agree, too long."
The wait was, however, without a doubt better than the complete demolition of the byre and steading, he said.
There was great anger when Lomond Land, part of the Lomond Group which includes Lomond Homes, demolished part of the wall in the village's conservation area, which is reckoned to be 180 years old.
Lomond Land, which wants to build houses on the land behind, bulldozed the wall after it was deemed unsafe. Locals had tried to prevent the demolition and there was fury when workers began knocking it down.
The council issued a stop notice to prevent more wall and outbuildings being destroyed, but an enforcement notice requiring the demolished wall to be rebuilt is being appealed.
A repair order was also served on landowner William Mill, giving him until the end of May to repair the remaining wall and gables and re-roof the buildings before the council stepped in.
Mr MacDiarmid said, "I am delighted Fife Council has awarded the tender to its own building services, who I know will do a grand job."
Although suggesting the work could have been done sooner, he added, "There is a positive outcome and these buildings will be preserved for the community and the thousands of visitors Falkland receives every year."
Falkland Community Council chairman Anthony Garrett was also happy with the news.
He said, "The community council is very pleased to hear that the scaffolding and traffic lights will be removed before too long. The neighbours have been very patient and motorists too will be glad that they will no longer be delayed."
A start date for the work has yet to be issued, but it is expected to be early next month and take four to eight weeks. The council will attempt to recover the costs from Mr Mill.
Lomond Land, Lomond Homes and Mr Mill have asked the Scottish Government to overturn Fife Council's enforcement notice requiring rebuilding of the demolished wall. A decision is expected in the next few days.