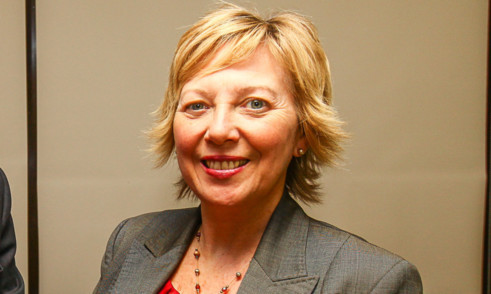 Fife Council has taken over a Kirkcaldy company's empty office building to help safeguard more than 200 jobs in the region, The Courier can reveal.
The local authority has stepped in to support pay-TV specialist Paywizard after it emerged failure to dispose of surplus property could potentially jeopardise a refinancing agreement secured as part of the company's restructure.
With that in mind, the council will now take control of Iona House at John Smith Business Park, allowing Paywizard to press ahead with plans to roll its software and services out overseas.
Details of the property transaction have not been made public but it is understood Fife Council will acquire the building at market value.
Depute leader Lesley Laird, spokesperson for economy and planning, said the council will refurbish the property and seek to secure commercial tenants looking for office accommodation.
"As part of its recent successful fundraising in support of its international expansion plans, the company decided to consolidate its Scottish-based operations into a single office block and this has allowed the council to acquire this strategic asset," she said.
"After refurbishment, the council will promote the building for inward investment, or expansion of existing businesses.
"Once fully occupied it is anticipated that the building could accommodate around 400 staff, and Invest in Fife will promote the building to the financial services and call centre industries.
"We have a great workforce in Fife, and this makes Fife a compelling location for new projects."
Paywizard, which specialises in subscriber management for pay-TV operators, is headquartered at Cluny Court in Kirkcaldy just yards away from Iona House and was awarded £3.5 million from the Scottish Loan Fund (SLF) last month to push its international growth.
The firm, which counts BT Sport and NBC Universal among its customers, has also just undertaken a restructuring exercise and no longer requires Iona House, although a condition of its loan agreement was that it had to dispose of its unused building. A report to Fife Council's executive committee has highlighted the need for action.
"If the company was not able to secure the disposal of its surplus property the company would not be able to secure the proposed loan funding from its prospective funder," it noted.
"Without such investment it was evident that having regard to the company's current financial position and recurring liabilities there was a significant risk to its ongoing viability.
"The potential consequential impact includes the loss of over 200 jobs and the corresponding implications on the local economy."
However, the company's new chairman Andrew Burke stressed last night: "Three significant, early customer wins have transformed the 2016 financial outlook and a growing pipeline bodes well for a return to revenue growth and profitability."