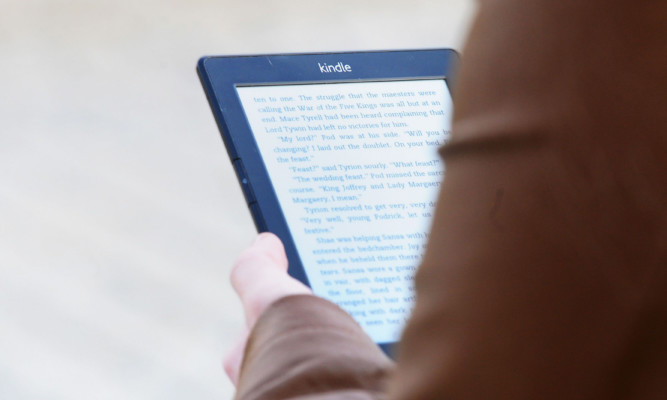 Dunfermline has been crowned the Kindle capital of Scotland.
Scotland's ancient capital is the country's top town for Kindle reading, according to statistics published by Amazon to celebrate the device's fifth birthday.
Based on titles bought per capita, Dunfermline comes seventh overall in the UK top 10.
It has also been revealed that Scotland goes for crime, thrillers and mystery when it comes to selecting e-books.
That is the most popular genre in Edinburgh, Glasgow and Aberdeen, creating the most concentrated area of readers of this kind of title in the UK.
The top 10 Kindle books of all time are dominated by films and firsts eight of the top 10 bought by Kindle readers in the UK have made it to the silver screen.
The march to Hollywood has been led by EL James and her Fifty Shades of Grey series.