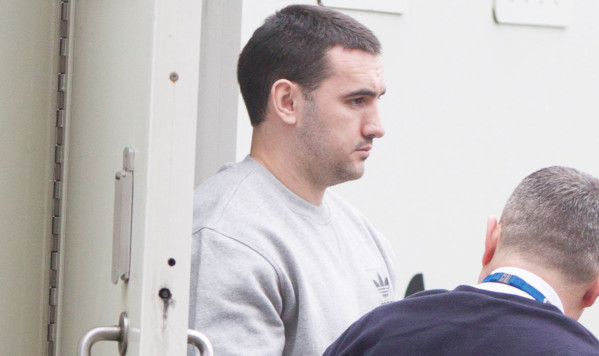 A stalker who said he would "terrorise the life" out of his former partner before coming to see her in Angus was released from custody.
Stephen Cronin threatened Susan Wonnacott with a series of voicemails after she refused to take his calls when he was released from prison.
The 27-year-old bombarded her friends with Facebook messages and even visited her Arbroath workplace in his effort to contact her.
He was released from custody at Perth prison after spending more than four months on remand but was banned from entering Arbroath or contacting the woman without supervision.
Forfar Sheriff Court heard the pair were in a relationship for four years before the woman was removed from their former home in Liverpool.
He was later jailed in the city for assaulting a younger man and began a three-month search for Ms Wonnacott on his release.
On May 15 this year he left her 15 voicemail messages, threatening to "slash" her face alongside messages such as "you can only push a dog so much till it bites".
He created Facebook aliases to contact her and the victim switched her phone off, only for the accused to call her friends.
In one message, Cronin said: "Tell her I'll be here sooner rather than she thinks and I will find her."
The woman contacted police and efforts to trace him took place in England, Angus and Aberdeenshire.
The court heard Ms Wonnacott did admit speaking to Cronin, but denied any form of relationship and said she was trying to keep the peace.
Defending Cronin, solicitor Nigel Beaumont said his client "didn't expect he would find himself in this much trouble".
He added: "At the end of this campaign of difficulty she invited him to come up here, to reconcile with him.
"He knew he was coming up to see her, and knew she had already called the police.
"He spent a day or so with her and he arranged to see police."
Mr Beaumont said his client's feelings had been complicated by paternal ones for Ms Wonnacott's youngest child.
"The youngest child is not biologically his but… he had developed an attachment to that child," he added.
"However he understands that the relationship had irretrievably broken down.
"He intends to return to Liverpool on his release."
Cronin, of Wiston, Merseyside, pleaded guilty on indictment to a charge of stalking.
Sheriff Pino di Emidio imposed an 18-month community payback order with supervision and a requirement to stay away from Arbroath and his former girlfriend.
The sheriff said: "Having regard to the period you have spent on remand, I consider I can deal with this by the imposition of a community payback order."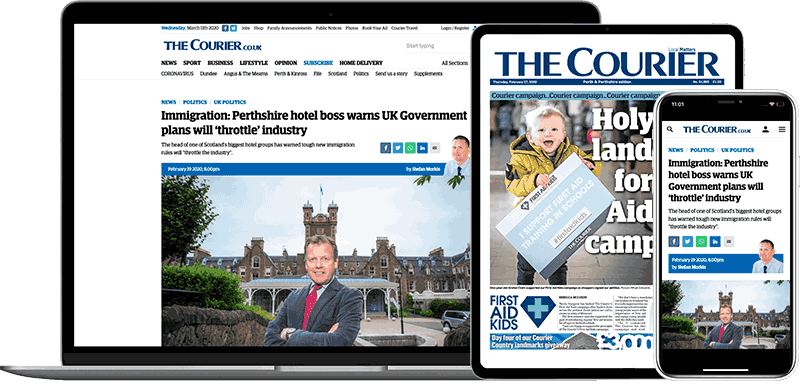 Help support quality local journalism … become a digital subscriber to The Courier
For as little as £5.99 a month you can access all of our content, including Premium articles.
Subscribe