Angus Lego addict Jim McDonough has been left "overwhelmed" by the international attention his latest work has generated.
The fisherman's story appeared in The Courier last week and has since led to news crews from across the UK landing on his doorstep.
Mr McDonough painstakingly built a 24ft scale model of the 890ft USS Missouri with thousands of toy bricks in his garage near Arbroath.
This 1:40 scale vessel is moored beside the ill-fated USS Arizona, sunk at Pearl Harbor, and a Japanese carrier replete with lines of Zero fighters.
When he embarked on the model in his garage three years ago, his research told him it was going to be the biggest Lego ship in the world.
But he's been pipped at the post by American enthusiast Dan Siskind, of Minneapolis, whose creation stands at 25.5ft long.
Since our article appeared the story has been picked up by news agencies in America and featured on websites, radio and TV across the UK.
ITV's Good Morning Britain presenter Michael Underwood spent Friday morning at Mr McDonough's home, while STV and BBC cameras have also captured his creation.
"We didn't expect anything like this," said Mr McDonough. "The attention in the UK and further afield has been overwhelming."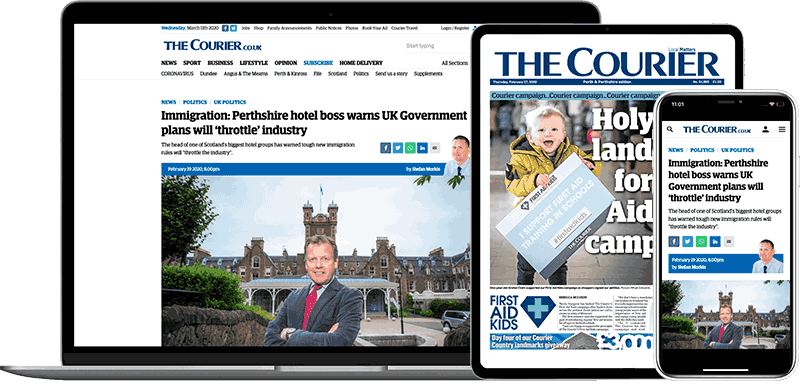 Help support quality local journalism … become a digital subscriber to The Courier
For as little as £5.99 a month you can access all of our content, including Premium articles.
Subscribe