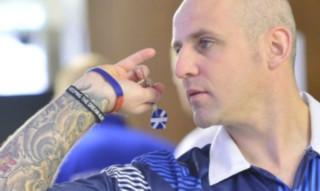 A Tayside firefighter has described returning to fight for the World Darts Championship at Lakeside as "just incredible".
Alan 'Soots' Soutar from Arbroath will start his bid for glory as a 200/1 outsider in the prestigious Saturday afternoon slot on BBC TV.
The former Royal Marine has made it through to the finals by way of the Lakeside play-offs, where 500 players took part from a field which itself had been narrowed down from tens of thousands of qualifiers from across the world.
Soots must overcome New Zealand's Craig 'CC' Caldwell in the preliminary round on Saturday to set up an encounter with 2015 World Champion Scott 'Scotty Dog' Mitchell in the first round proper.
He told The Courier: "When the draw was announced I was pretty excited, to say the least.
"My session on the opening day alongside legends Tony O'Shea and Darryl Fitton is exactly the reason I play darts."
Soots said he does not know too much about his New Zealand opponent, who is doing well in the world rankings. But his message to Caldwell was quite simple: "It's me you should be worried about facing."
The Angus Ravens captain who established the Angus Darts Academy in Arbroath qualified for Lakeside in 2011 but went down 3-1 to Dutchman Willy van de Wiel in the preliminary round. "My trip to Lakeside in 2011 was as a fan," he said. "It was a childhood dream so I was just in awe of everything.
"This time round I have five more years' experience and have 22 Scotland caps since under my belt. This will stand me in good stead and in a better position to close out a match when needed, hopefully. Experience is very important in a sport like darts.
"The prize for winning my first match is indeed a plum tie against the defending world champion, Scotty Mitchell.
"I must take my first match very serious, first, and try to come through that and that's what I will be 100% focused on."
Soots said he believes he has the game to do well at Lakeside and he is backing himself to come through his preliminary match.
"I really need to get this win for myself and, then, after this, it's all about consistency and taking any chances that I can make," he said.
"The support in Angus is hard to put into words. We are a small area in the world of darts but we are a close organisation geographically and everyone knows everyone well and support from my fellow Angus players is, as always, first class.
"The BDO circuit is something I would love to consider but, really, due to my commitment to the community from my job as a firefighter through to being a director of the CAFE Project and running Angus Darts Association and Angus Darts Academy I don't think I could spare a single minute to even let myself dream of returning to the oche around the world in events.
"If I can continue to do as much as I can for others but, at the same time, keep myself in the Scottish team and one day become Scottish captain, that will make me a happy and proud Scot."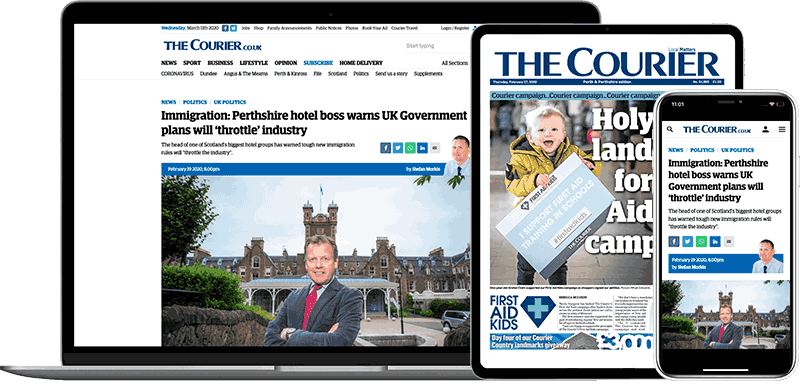 Help support quality local journalism … become a digital subscriber to The Courier
For as little as £5.99 a month you can access all of our content, including Premium articles.
Subscribe