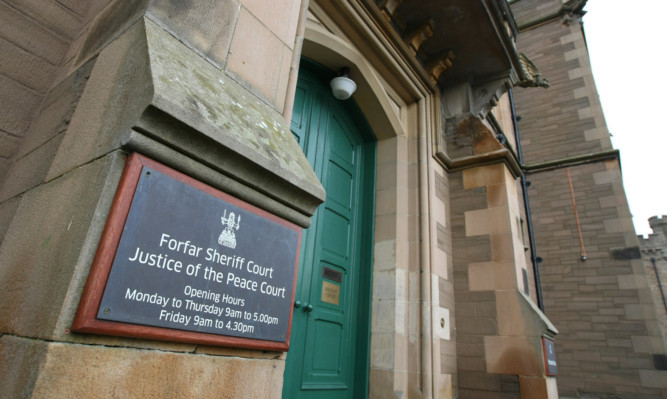 A drunken man who shocked an OAP Angus couple by walking into their home at night and plonking himself down on the sofa has been jailed for four months.
Gary Brown was so boozed up he thought he was in his uncle's home next door after the drinking session last October in Arbroath.
He refused to leave the couple's living room and when police arrived delivered a torrent of abuse towards them.
Depute fiscal Hannah Kennedy told Forfar Sheriff Court that around 9.40pm the couple were sitting in their St Vigeans Gardens home and became aware of a slight disturbance outside.
"They didn't go outside at that stage but about an hour later the man went out to take his dog for a walk," she said.
"The accused was lying on the ground intoxicated."
He returned around 10 minutes later and was met by his distressed wife coming out of the front door.
"She was upset and shaking and said that the accused was in the house, sitting on the couch and refusing to leave.
"Police arrived shortly after and found the couple, who were 70 and 74, visibly distressed."
The fiscal continued: "Police entered the house and the accused became abusive, with the usual range of expletives being shouted at them."
Brown, 25, of Warddykes Avenue, Arbroath, appeared from custody and admitted behaving in a threatening and abusive manner and placing the couple in a state of fear and alarm, while on bail.
His solicitor Billy Rennie said the incident had been a mix-up because of the amount of drink Brown had taken.
"His uncle is the next door neighbour and he had been drinking to excess with him," he said.
"He was lying outside in no fit state to do anything, had gone to the shops and then simply went back in and sat on the sofa, convinced he was in his uncle's house.
"There was an element of shouting and swearing and he clearly regrets his behaviour now."