 Angus Council has 19,000 tonnes of salt ready to be used on the region's roads this winter.
The announcement came just after the first flakes of snow fell over the Angus glens on Friday.
The council looks after more than 1,100 miles of roads and pavements.
It typically spends around £2.6 million a year battling weather conditions and keeping people and traffic moving safely.
The first salt spread of the season on the county's roads took place on Saturday October 24 and in the coming weeks and months, roads staff and specialised vehicles will be dispatched on winter gritting and snow clearing operations.
During severe winter weather representatives from the council can be out on the roads and footpaths for up to 18 hours a day, between 5am and 11pm.
Drivers should be aware that salt takes time to act and is helped by traffic on the road, but at temperatures of minus six degrees Celsius and below it is less effective.
As well as being destined for the roads, the saline antidote is also stocked throughout more than 600 grit bins across the Angus communities.
Drivers are reminded to make sure that their vehicles are fit for winter and that they carry essential emergency equipment such as a shovel, warm clothing, blanket, boots, some food and a warm drink in a flask.
For information on how to prepare for winter at home, work and on the move, information is available on the Ready Scotland website.
In the event of severe weather, the council plans to give updates on its services on its Weather Watch webpage and through Twitter and Facebook.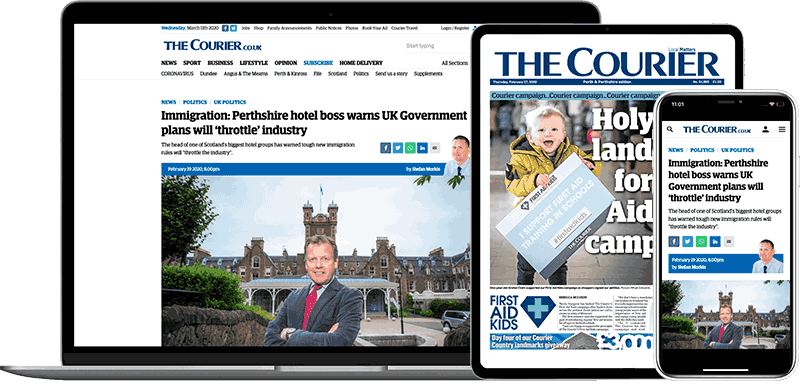 Help support quality local journalism … become a digital subscriber to The Courier
For as little as £5.99 a month you can access all of our content, including Premium articles.
Subscribe