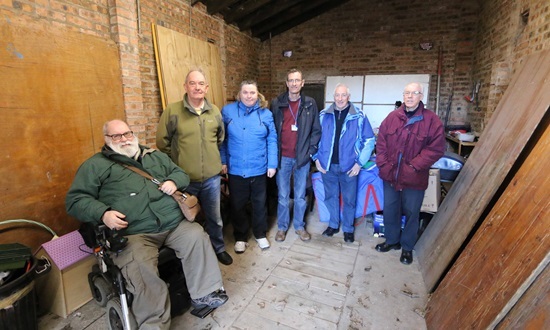 The Carnoustie and Monifieth Men's Shed is seeking new members.
Founder members are currently meeting and working from the garage space at the Panmure Centre in Carnoustie and are hoping to attract new recruits at the inaugural general meeting in April.
Men's Shed groups are proving increasingly popular across the UK but their origins lie in Australia. The concept emerged from the knowledge that many men enjoyed making, repairing or even tinkering with small projects, while socialising with others who held similar interests.
Donald McNeill, Angus Council communities officer at the Panmure Centre, said that Men's Sheds were filling a void by providing a place where men could speak "shoulder to shoulder", share their common interests and carry out practical pastimes.
The Carnoustie-based Shed has still to be fully kitted out so the group is now seeking funding and donations.
Donald said: "We hope to work with men of all ages to fit out the Shed and work in areas such as bicycle repair, carpentry, gardening, or any other interests the group has.
The Shed is also looking for donations of tools, both manual and power, and any other suitable equipment."
The Shed also offers a place for members to discuss problems they might otherwise keep to themselves, such as health issues.
The Carnoustie and Monifieth Men's Shed hopes to involve members of all ages and backgrounds. Some may have a background in a skilled trade but novices and weekend DIY-types are just as welcome.
For more details call Donald on 01241 853091.