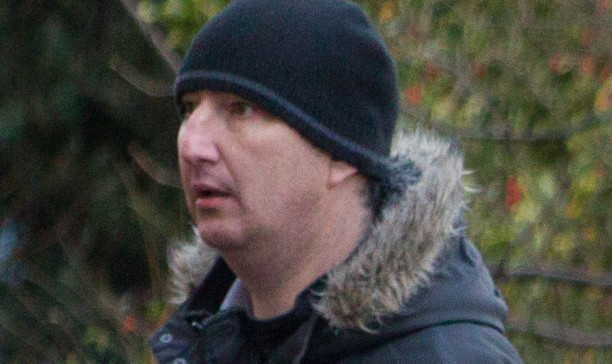 A domestic abuser had a festive fall-out with his pet dog before biting a police officer on the thigh when the drunken incident spiralled out of control.
'Jekyll and Hyde' character Colin McDonell had spent a happy family Christmas Day with his partner before he returned home to top up his booze intake with beer and whisky.
As Boxing Day arrived his mood turned sour and he was heard ranting at the pet, called Dug, in the early hours.
Police were called but the 42-year-old accused proved difficult to handle, biting one officer and encouraging Dug to urinate in front of them.
McDonell, of Lordburn, Arbroath, appeared at Forfar Sheriff Court to admit behaving in a threatening manner at his home on December 26, resisting arrest and biting a police officer.
Depute fiscal Jill Drummond said McDonell had to be pulled to the floor but continued to resist arrest by lying over his arms so he could not be handcuffed.
"He then bit one officer on the inside of his left thigh. A single open hand fend off had to be administered, at which point he released his bite."
At the police charge bar he was fully co-operative and told police: "I'm sorry if it was you I bit."
Defence solicitor Billy Rennie said "It's very much a Jekyll and Hyde situation.
"He is remorseful at the police station and the criminal justice report also clearly indicates his remorse.
"There were two domestic matters in 2013 and he realises he is skating on thin ice."
Sheriff Pino Di Emidio imposed a year-long community payback order on McDonell, including 120 hours unpaid work and participation in the Fergus programme for domestic offenders.
He told the accused: "You have to understand that there will come a point where the court's patience will be exhausted."