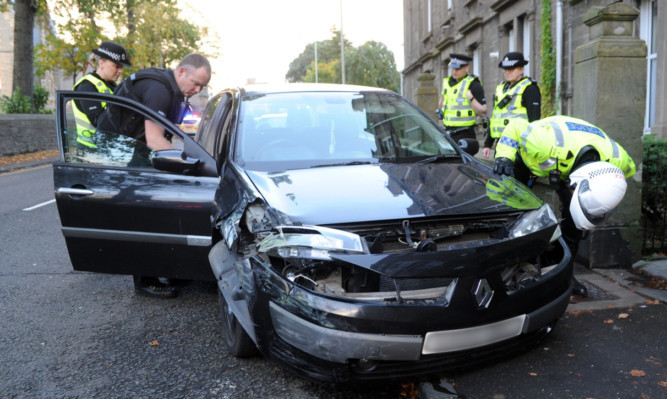 Two men were escorted by police from the scene of a car crash on Pitkerro Road, Dundee.
The driver of the vehicle and a passenger were taken away and the car was searched by police sniffer dogs.
The accident took place close to Morgan Academy shortly before 5pm on Wednesday.