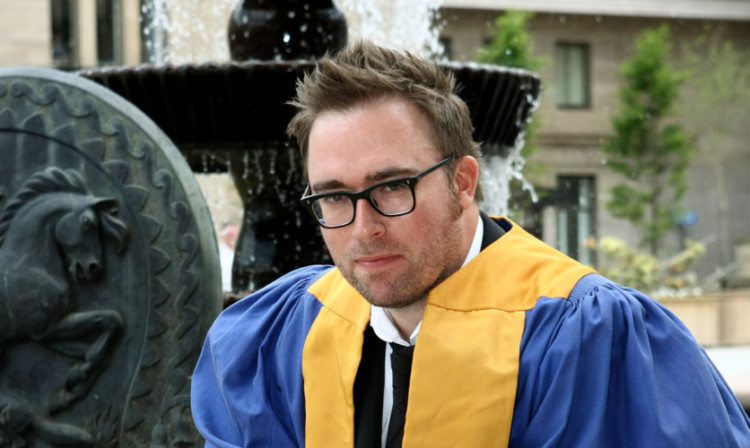 Dundee University can already boast actor Brian Cox as its rector.
It has now conferred an honorary degree on another son of the city who has achieved great success as an actor, comedian and writer Danny Wallace.
The 37-year-old started writing comedy as a teenager and was a BBC producer in his early twenties, working on shows such as Dead Ringers and The Mighty Boosh.
His varied career has also seen him become a TV presenter, author and newspaper and magazine columnist.
Last year he won a Bafta for his vocal performance on a computer game.
Danny said his reaction to the honorary degree was "delight".
"I have never heard my parents so excited about anything I have done, this tops it for a lot of reasons," he added.
"My dad taught here in the seventies and eighties, my mum got her MA on the stage that I will be on so it's a real family moment."
Danny did media studies at Westminster University in London.
Reflecting on his time there and his own graduation, he said: "It's such an important time and this day, I remember going through it myself and that sense of relief and also a slight sense of fear as well, of when do I have to start this life, I guess probably tomorrow.
"So yeah, there is an anticipation in the air, I think."
His advice to everyone graduating this week was: "Grab opportunities, the only way to do anything is to do it.
"I have got six words really be nice, get involved, have fun."
Meanwhile, a leading figure in Dundee's video games industry received an honorary degree.
Chris van der Kuyl, who developed Minecraft, was honoured with a LLD Doctor of Laws.
He said: "It was an incredible honour to receive a call saying Dundee University wanted to give me an honorary degree.
"I graduated from here 20 years ago so for them to feel I was worthy of an honorary degree was pretty incredible.
"It feels like recognition of how far the technology and computer games industry has come for academic institutions to recognise its contribution.
"Another reason is that I am fortunate enough to work around entrepreneurs and I always want to try and encourage people to get involved in enterprise."
He said he would advise as many of this year's graduates as possible to stay in the city.
He said: "As a proud Dundonian I would like to see many of these graduates take their next steps here in Dundee.
"This is an amazing time to be in Dundee. Most of these young people have been here for around four years and have had an amazing student experience.
"I would like to see them think about Dundee as a place to build their own lives and careers and businesses. Dundee is a phenomenal city to do that in."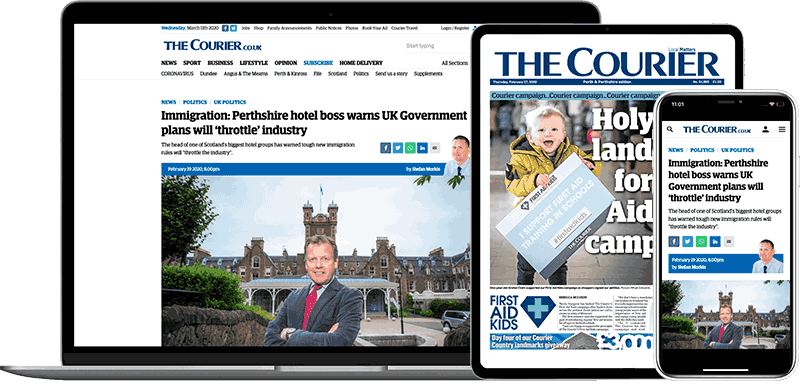 Help support quality local journalism … become a digital subscriber to The Courier
For as little as £5.99 a month you can access all of our content, including Premium articles.
Subscribe