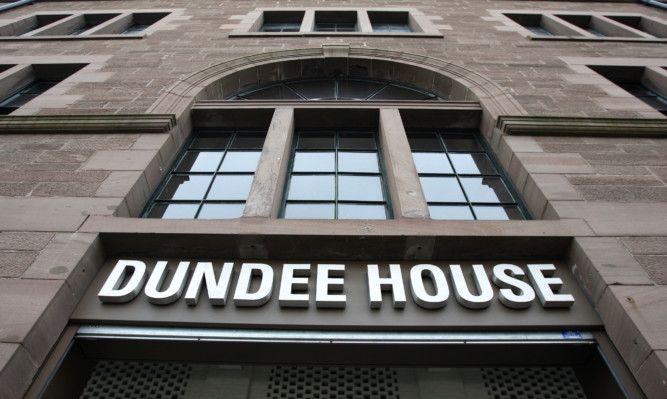 Opposition councillors have failed in a bid to set Dundee City Council on a collision course with the Scottish Government.
During a heated clash in the council chambers on Monday evening, Labour, Conservative, Liberal Democrat and Independent members called upon the SNP to fight the budget cuts being imposed upon the city.
They described the reduction in government funding that will force the council to make £23 million of savings over the next 12 months as "unacceptable" and said it must be opposed.
To that end, a motion was put forward by Liberal Democrat councillor Fraser Macpherson urging the council to write to Deputy First Minister John Swinney.
Mr Macpherson said the council should request that he "review" his position and increase local government revenue and capital funding allocations for 2016/17, saying: "£23m of cuts is absolutely horrendous."
He added: "I think that as a council we have to make the case for Mr Swinney to look again at the settlement, which is disproportionately hitting local government."
A similar motion was put forward by Labour group leader Kevin Keenan in which he described the settlement as "unacceptable" and called upon the Scottish Government to do more to protect services and jobs.
It was disparaged by SNP councillors for its poor grammar and eventually dismissed in favour of Mr Macpherson's motion, which then gained Labour support.
Labour councillor Richard McCreadie said: "This is about real people in this city. It is about real services and about real cuts that will affect our communities.
"The Scottish Government has chosen to pass on the worst elements of its cuts to local government and we should be asking it to reconsider."
No matter the wording, the SNP majority eventually secured a 16-13 vote in favour of continuing with the preparation of the budget, which will be unveiled in late January and voted upon on February 25.
The administration said the council must push ahead with the identification of budget savings to achieve a "balanced budget" as it also rejected calls for an end to the council tax freeze.
That step could incur financial penalties from the Scottish Government, which would amount to at least £1.75m and could be much higher.
Council leader Ken Guild said: "We are all aware in this chamber that the Deputy First Minister had made it his priority in this budget to defend the work of the NHS.
"It has been made clear that all other areas will be subject to reductions in revenue and that includes local government.
"It is not something that we are happy with but I think we can all agree that the health service must be the priority."
He rejected proposals to lift the council tax freeze.
And he dismissed further proposals to put up income tax, saying such a step would hit hardest "the poorest people in our city".
SNP finance spokesman Willie Sawers said: "There is simply less money to spend.We are standing up to this problem. We are not running away from it."'A daunting prospect'When Dundee City Council announced it would have to make £28 million of cuts over the next two years in October, it seemed as if the local authority's financial situation could not get any worse, writes Stefan Morkis.
But within a couple of months it became clear that the cuts being imposed on the council, and Scotland's 31 other local authorities, would be a lot deeper than first imagined.
Scottish Government Finance Secretary John Swinney decided in December that he would cut councils' budgets by 3.5%.
To offset the cuts, he alsoallocated councils £250m for new health and social carepartnerships, £70m to maintain the council tax freeze and £88m to maintain teacher numbers.
However, the additional cut to revenue funding means Dundee City Council now faces having to find £23m of savings in 2016/17 alone.
And it is unclear whatadditional savings will have to be made in 2017/18.
The council's finance spokesman Willie Sawers said it is hoped the savings can be made through voluntary redundancies and a reorganisation of council services.
Mr Sawers has described the level of cuts as "a daunting prospect" and said "there will be pain".
All members of staff except teachers more than 6,000people have already received letters asking them to consider taking voluntary redundancy.
The council's capital budget is being "re-profiled" so it will receive £150m less than originally planned, although thecouncil will have this sum added to its capital budget for 2017 to 2020.
He said this means projects such as the V&A will beunaffected by the deferredpayment.
Opposition councillors saidMr Swinney should use newtax-raising powers to increase income tax and ease the burden on local authorities.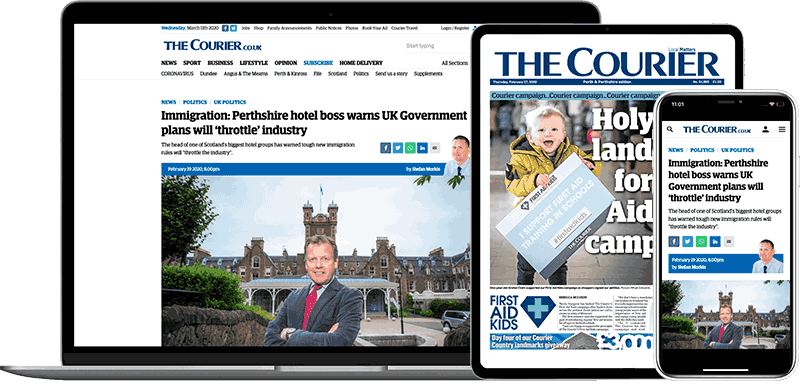 Help support quality local journalism … become a digital subscriber to The Courier
For as little as £5.99 a month you can access all of our content, including Premium articles.
Subscribe