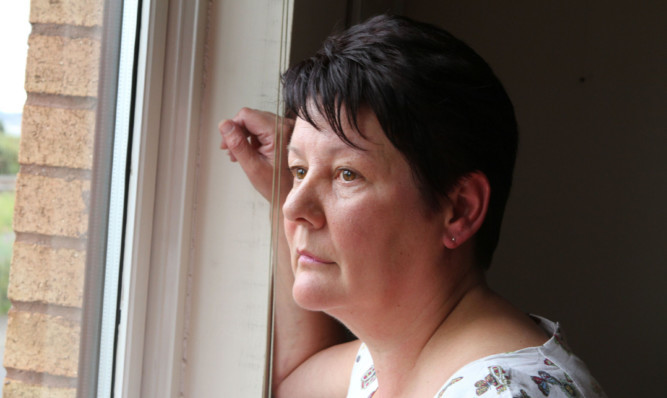 "I was paralysed with fear. I was in a state of absolute panic and had no idea how it was going to end."
Those are the words of Tayside prison officer Christine Robertson, who was jailed in 2012 after she was found guilty of harbouring one of Scotland's most notorious criminals, Jimmy Holland, when he absconded from Castle Huntly prison.
It was reported at the time that Christine had been found in bed naked with Holland when police raided her Monifieth home.
A judge told her she'd been involved in a gross breach of trust.
She served four-and-a-half months of an 18-month sentence. Holland has now died following his release from prison and Christine has told her story.
Christine, 48, claimed not everything was as clear cut as was said in court and insists she was never involved romantically with Holland.
She said: "Although I tried to tell my story, the headlines only wanted to concentrate on that one angle that I was found naked with Jimmy Holland.
"What wasn't told was that I was absolutely petrified and in a complete state of raw fear and shock.
"Holland was threatening me with a knife. I had no idea how it was going to end."
Christine's association with Holland had begun when she was a prison officer at Castle Huntly. She was experienced in working one-to-one with problematic prisoners, even spending time guarding the Lockerbie bomber Abdelbaset al-Megrahi in Holland.
"I was a professional and was good at my job," she said. "That's how I ended up having Jimmy Holland assigned to me. It's simply untrue that I assigned myself to him that just wouldn't happen."
Part of Christine's job was to accompany Holland on days out. It was on one of those days that Christine claims Holland snatched her mobile phone and dialled his own number.
She said: "That was the start. He had set his trap and he began to reel me in. I began to get odd messages but I didn't know who they were from.
"To begin with I ignored them but then Holland revealed he was sending them. He told me if I reported him, he would show the prison governor my phone and tell him I had been contacting him. The blackmail and the threats had begun.
"I knew he was violent and was threatening me, saying he knew where I lived, and would send people up from Glasgow to hurt me. He even threatened to hurt my dog.
"He was playing games with me. He wanted a relationship and used threats and fear to get to me.
"Rightly or wrongly I played along not by having a relationship with him, but by allowing the contact to continue."
She said: "One night at home I got a call from someone who said he was with a friend of mine who needed help.
"When I got to the meeting point I was horrified to see Holland. He told me he was on home leave.
"I was shocked he was in Broughty Ferry but he said he was in a hostel in Dundee.
"My plan was to drive him back to the hostel but I had to go home for money for fuel. Foolishly I let him come with me."
Christine claims that when she went to get her purse, Holland followed her and grabbed a knife from her kitchen.
She said any thoughts she had of making a run for it were blown when Holland held the knife at her and told her to take her clothes off.
"I was in no doubt that he would hurt me, so I did what he said. By 6am the next day, they were still in the house.
"Suddenly there were three huge bangs and I was aware of people bursting in," said Christine.
"Holland burst into the bedroom and jumped on top of the bed. He wasn't wearing any trousers and this was how the police found us me cowering under the duvet and Holland on top still holding the knife.
"The story about us being naked in bed together is absolute rubbish."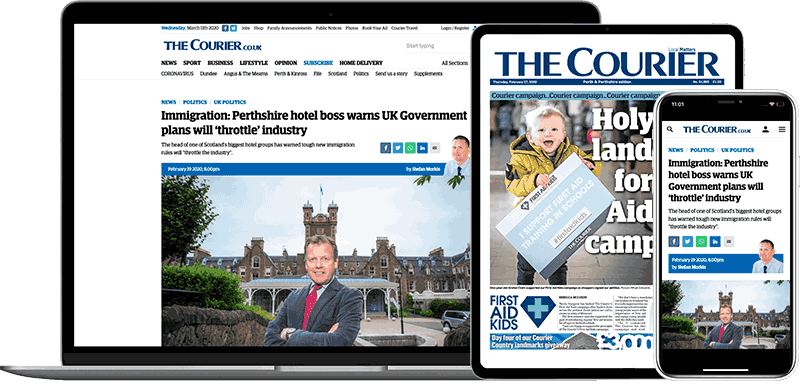 Help support quality local journalism … become a digital subscriber to The Courier
For as little as £5.99 a month you can access all of our content, including Premium articles.
Subscribe