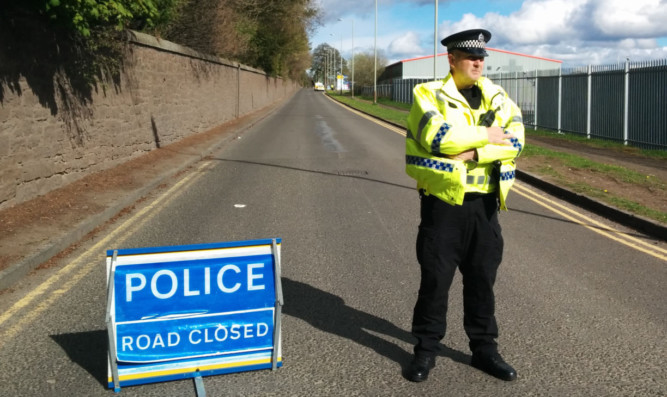 An ammonia leak caused the evacuation of a Dundee industrial estate as emergency services spent hours at the scene.
Emergency crews were alerted to the incident at Dundee Cold Stores Ltd on Whittle Place just after 2pm on Sunday.
One man believed to have been working at the scene had to be treated by paramedics for minor irritation as a result of fume inhalation but he did not need to be taken to hospital.
It is understood the hazardous chemical had escaped from a damaged cold storage container.
Ammonia interacts immediately upon contact with available moisture in the skin, eyes, mouth and respiratory system to form ammonium hydroxide which can lead to cellular destruction.
A police spokesman said: "Officers from Police Scotland along with partners from the Fire and Rescue Service and Scottish Ambulance Service attended a suspected chemical leak at a commercial premises in Dundee.
"As a result of the incident one person has been treated at the scene for minor irritation as a result of fume inhalation.
"All staff working at the business were evacuated and accounted for.
"As part of the multi-agency response to this incident, all emergency services remained on site along with specialist engineers in order to contain and deal with the suspected leak.
"There is no risk to the public as a result of this incident."
Police closed off access to the site, as well as a section of Liff Road to vehicles during the incident.
Some members of the public trying to access Camperdown Park's southern entrance were permitted to pass on the far pavement as long as they did not linger in the area.
A spokeswoman for the fire service said crews had been called to stand by but had left the situation in the hands of the management just before 5pm.
She said: "An engineer completed his assessment but requires further advice on the system.
"They are going to check every couple of hours. It was left in the hands of the management and our crews left at 4.51pm."
Police later advised residents, particularly living near the Kingsway West area, to be aware that a controlled release of chemicals will be undertaken by specialist engineers over the next 24 to 48 hours and this is likely to result in a strong smell in the area.
They also sought to reassure people that the chemical is not harmful to humans or animals.
A spokesman added: "Public safety remains of paramount importance in resolving this incident and specialist engineers/personnel are working closely with emergency services to bring this incident to a safe conclusion."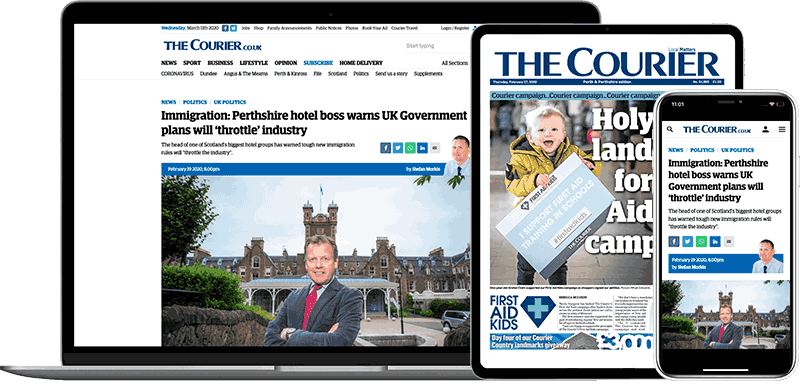 Help support quality local journalism … become a digital subscriber to The Courier
For as little as £5.99 a month you can access all of our content, including Premium articles.
Subscribe